Trinitarios Gang Member Sets The Record Straight About Young Junior??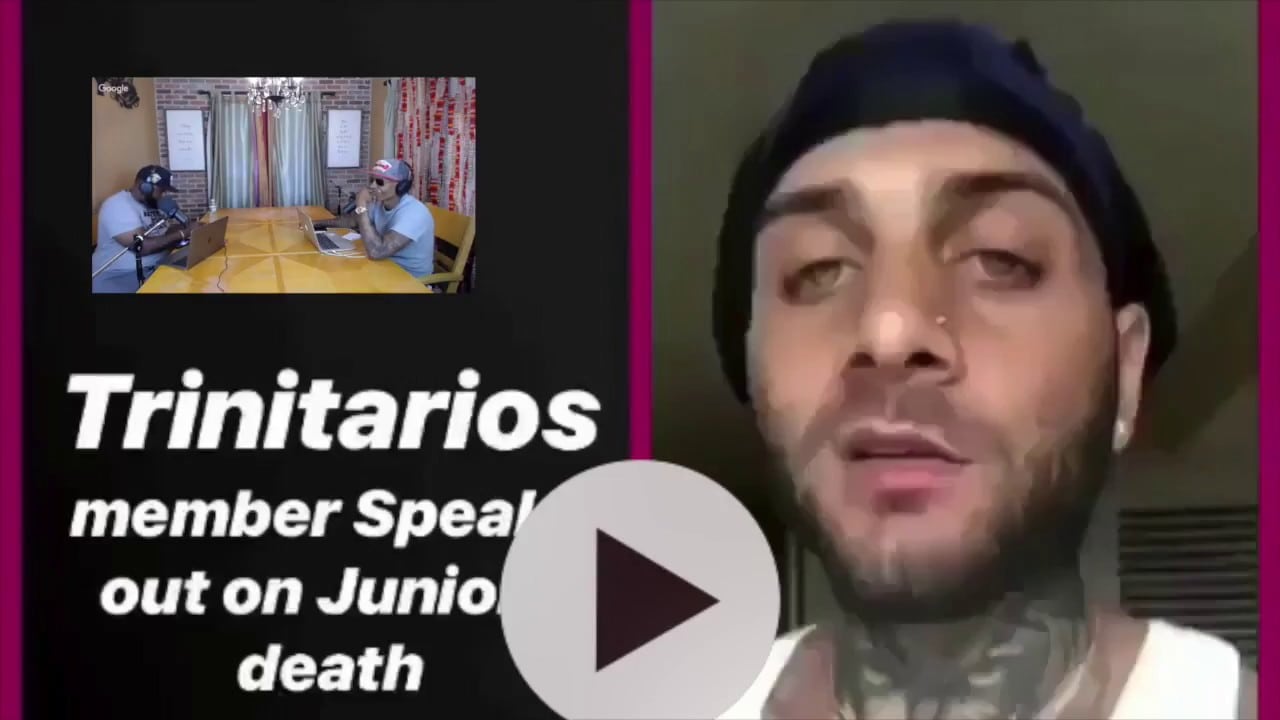 Trinitarios Gang Member Sets The Record Straight About Young Junior??
On the Uncensored Truth Podcast host O'God and Sam Ant discussed the killing of the young boy who was pulled out of  store in New York and killed.
In story about the young boy being killed, the New York Post reported that Lesandro Guzman – Feliz 15, is seen being dragged by the hood of his shirt out of the Cruz and Chiky grocery on East 183rd street and Bathgate Avenue in Belmont. One of the four attackers is then seen hacking at the shrieking teen with the large blade as another one punches him over and over before the group speeds off in two cars. Supposedly, all of the assailants are part of a gang called, Trinitarious.
Feliz affectionately named "Junior" sister Genesis Collado – Feliz, 17, told the reporter from the NY post that her brother was a good student and a good kid that loved playing Nintendo.
Arrest made in young Juniors murder
There was an arrest made. Seven alleged Trinitarious gang members were arrested, according to a Newsweek report. The investigators in the case believe Feliz was a victim of mistaken identity and was set upon by alleged members of the Trinitarious street gang.
A gang member from the gang Trinitarious goes on video to condemn the killing of Feliz stating, the teens that were involved in the killing were not associated with our gang. "He hoped that the young teens involved in the killing get what is coming to them. There is a code of honor we don't get down like that."
Famous rap artist Cardi B took to her twitter account and writes "These Bronx streets are ruthless," #justiceforjunior. As a result, the GoFundMe page set up to pay for Feliz funeral expenses raised more than $21,000.
One of the saddest things about this killing is it was a case of mistaken identity. Feliz was killed and he was not the intended target. What a tragedy!
For more Hip Hop Entertainment News go to our YouTube channel, Hip Hop News Uncensored