R&B Icon Rudolph Isley Passes Away At 84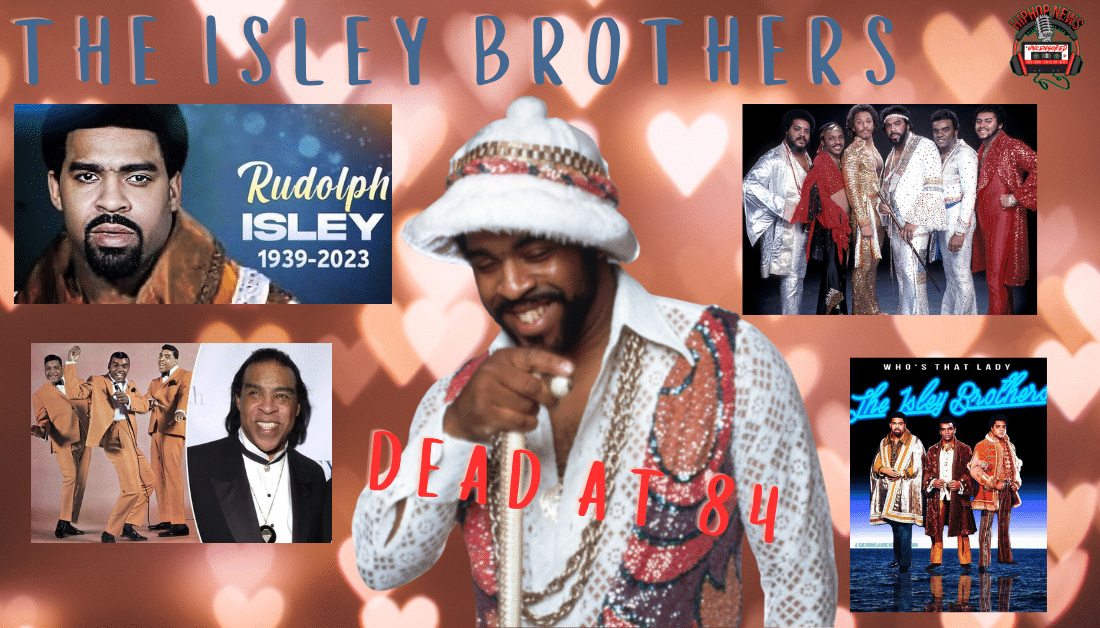 R&B Icon Rudolph Isley Passes Away At 84. The music industry mourns the loss of Rudolph Isley, the iconic R&B singer and founding member of the influential Isley Brothers. Isley, who passed away at age 84, leaves an extraordinary legacy that transformed the landscape of R&B music. With his soulful voice and undeniable talent, Rudolph Isley played a pivotal role in shaping the genre, ensuring that future generations will feel his influence.
R&B Legend Rudolph Isley, Founding Member of Isley Brothers, Dies at 84
R&B Icon Rudolph Isley Passes Away At 84.
The world of music has lost one of its most treasured icons with the passing of Rudolph Isley.
A founding member of the legendary Isley Brothers, Rudolph was a respected member.
Rudolph started singing at church when he was just a young boy, as stated by TMZ.
Siblings Ronald, O'Kelly, and Vernon all formed the family, the R&B group.
Tragedy struck the young group when their brother Vernon was struck and killed.
Afterward, the group from Ohio moved to NYC to record music.
The Isley Brothers – Who's That Lady
They signed to RCA Records and recorded "Shout."
Known for his smooth voice and heartfelt performances, Rudolph Isley was a master of the craft.
Captivating audiences worldwide with his soul-stirring vocals and innovative musical style.
Born on April 1, 1938, in Cincinnati, Ohio, Isley began his musical journey at a young age alongside his brothers, O'Kelly and Ronald.
Together, they formed the Isley Brothers, a group that would become one of the most influential acts in R&B history.
With hits like "Twist and Shout" and "This Old Heart of Mine," the Isley Brothers captured the hearts of fans across generations.
They are cementing their status as genre pioneers; their music has been sampled over 800 times.
Hip Hop News Uncensored. It's the Leader in Hip Hop content on YouTube!
Reflecting On The Extraordinary Legacy Of Rudolph Isley
Rudolph Isley's impact on the R&B landscape cannot be overstated.
His smooth and soulful voice was a cornerstone of the Isley Brothers' sound.
And he played an instrumental role in shaping the genre.
Rudolph Isley was at the forefront of the Motown and soul movements alongside his brothers.
They infused their music with infectious rhythms and heartfelt lyrics resonating with worldwide audiences.
Beyond his remarkable vocal abilities, Isley's songwriting and production skills were equally impressive.
Billboard stated that he contributed to numerous hits for the Isley Brothers.
All while working with notable artists such as Jimi Hendrix and Elton John.
Rudolph Isley's talent and versatility allowed him to create a diverse music catalog.
Which pushed the boundaries of R&B, earning him countless accolades throughout his career.
As the music industry mourns the loss of Rudolph Isley, we remember him as a founding member of the Isley Brothers.
But as a true pioneer and legend in the world of R&B.
His contributions to the genre will continue to resonate with audiences for years,
We will never forget Rudolph's style of dress, as he was known for his hats and fur -attire.
With his smooth voice and heartfelt performances, Rudolph will forever hold a special place in the hearts of music lovers worldwide.
Music lovers will never forget The Isleys' impact on music in the 70s, with tunes like "For The Love Of You" and" Make Me Say It Again Girl."
Many of us danced to their smooth groves at basement parties.
May Rudolph rest in eternal peace.