Rapper Troy Ave Drops Diss Track "Black Church"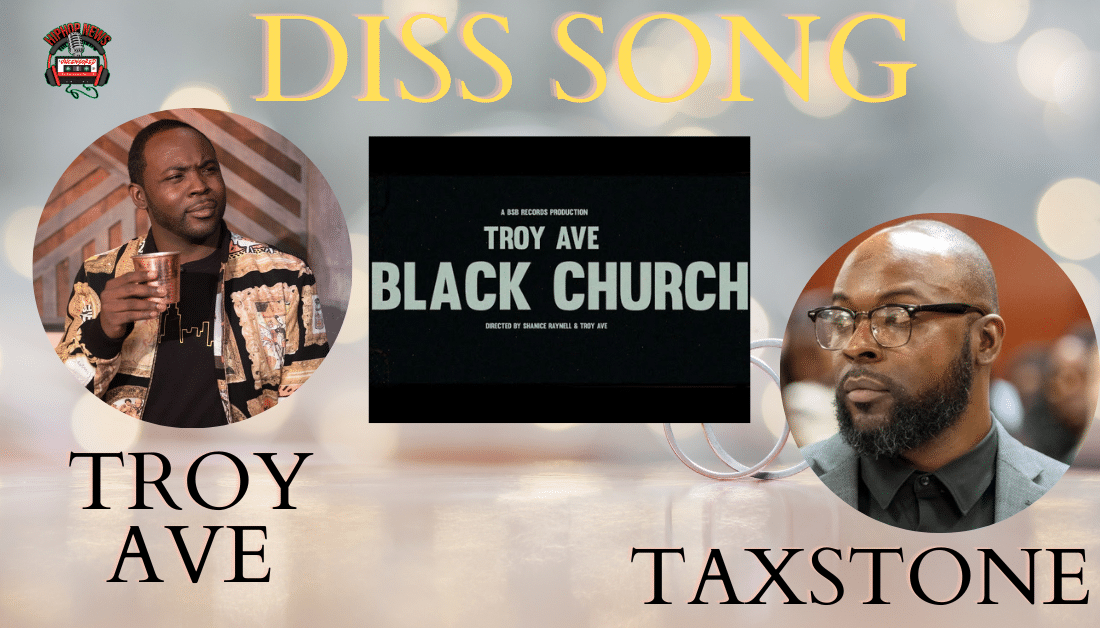 Rapper Troy Ave Drops Diss Track "Black Church" The new song takes aim at Taxstone. Troy is not staying quiet.
Troy Ave's New Song Is Directed At Taxstone
Rapper Troy Ave Drops Diss Track "Black Church" This new video is taken outside of a church. It appears Troy is making a musical comeback. And, we are here for it.
This week Troy testified against podcaster Darryl "Taxstone" Campbell.
Taxstone is on trial for the murder of Troy's bodyguard Ronald "Banga" McPhatter, as reported by The Source.
Originally, Troy was arrested for allegedly shooting McPhatter. However, after gun forensics, Taxstone was arrested.
Therefore, in exchange for his testimony Troy was given a one year sentence. On the other hand, Taxstone is awaiting his fate. If Taxstone is convicted he faces 15 years in prison.
In light of this, Troy has released "Black Church" to diss Taxstone. According to IHeart, Troys put it all in his lyrics,
"Opposition I ruin them/ There's two sides, you gotta be safe in choosing them," Taxstone raps. "Ain't have a safety on since then be smart, though/When n****s dumping, Troy Ave ain't scared of nothing/He backed the gun, somehow I sent him running, I got a lawsuit coming/You took a life but look at the life this generation is bumming/I wouldn't wanna live like that, Back to Live Nation and my $32 million, no tax."
View this post on Instagram
Needless to say, some see this song as a belittling Taxstone. I know what you're thinking, perhaps Troy is criticizing Taxstone. Otherwise, why include lyrics about Taxstone?
Keep in mind, Troy pitched "Black Church" after testifying against Taxstone. Be that as it may, Taxstone is going down. Meanwhile, you guessed it Troy up with a way to blast Taxstone.
Hip Hop News Uncensored. It's the Leader in Hip Hop content on YouTube