Look Whose Cast In The Color Purple Remake!!!!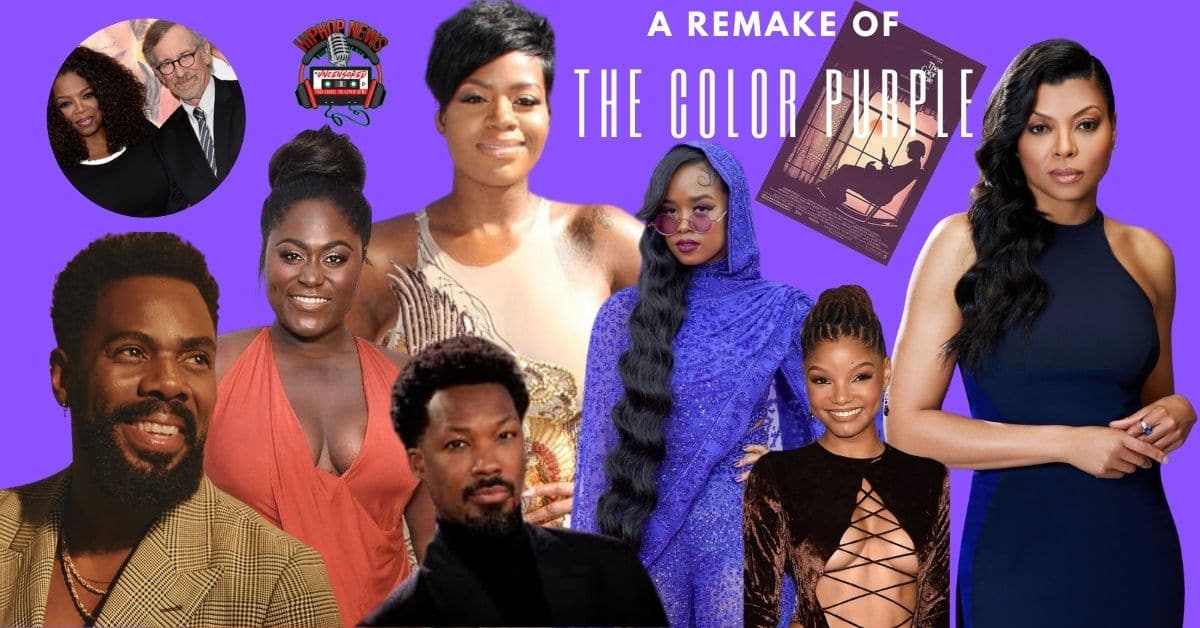 The Color Purple is being redone. The first cast was perfect, but we are in for another fabulous cast this time around.
The Color Purple Remake Brings Ensemble Of Great Talent
The Color Purple musical movie is on the way.
Along with Steven Spielberg, Oprah Winfrey will serve as producer.
As you recall, it was Spielberg who discovered Oprah way back when and gave her the role of Sophia in the original movie.
Based on the book by author Alice Walker, the story came to life in 1985 with Steven Spielberg at the helm.
The Color Purple is a period drama that tells the story of Celie as she goes on her journey to self-identity.
As one of the classic films to touch our hearts, the story is bringing some of our favorite celebrities together.
Back then, the blockbuster movie grossed $142 million dollars against a $15 million dollar budget.
And earned an incredible 11 Oscar nominations.
The original cast members were perfect in their roles.
Here's the original cast in the original 1985 version.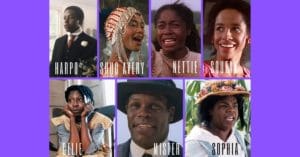 From there, another version picked back up with an original stage play on Broadway in 2005.
Where Fantasia Barrino played the part of Celie.
That led to a revival of the story in 2015.
Now, the new production is heading to the big screen, and Fantasia is back to reprise her role.
Check out who's starring in The Color Purple this time around.
Here is the new cast for 'The Color Purple' Remake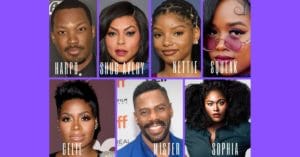 Fantasia Barrino as Celie (originally played by Whoopi Goldberg)
Colman Domingo as Mister (originally played by Danny Glover)
Danielle Brooks as Sophia (originally played by Oprah Winfrey)
Cory Hawkins as Harpo (originally played by William Pugh)
Taraji P. Henson as Shug Avery (originally played by Margaret Avery)
Halle Bailey as Nettie (originally played by Akosua Busia)
H.E.R. as Squeak (originally played by Rae Dawn Chong)
Incidentally, Danielle Brooks will be reprising her role as Sophia, which she played in the 2015 stage revival of the classic.
On another note, her portrayal that time garnered her a Tony nod.
Oprah Winfrey delivered the news to Brooks that she got the part via an unannounced Zoom drop-in.
Brooks cried tears of joy when she got the news.
Currently, a release date for The Color Purple is set for December 23, 2023.
This is gonna be awesome!
Hip Hop News Uncensored. It's the Leader in Hip Hop content on YouTube!