Rapper Jim Jones Co Owns Indoor Football League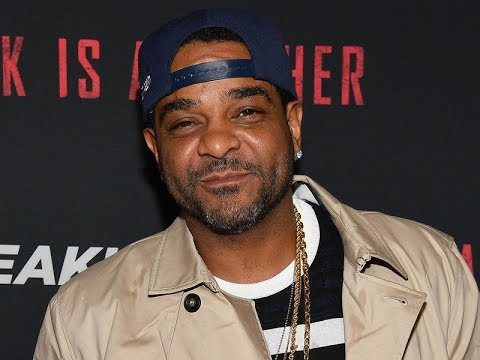 Hip Hop rap artist Joseph Gulilermo Jones II better known as "Jim Jones" has purchased a stake in the Richmond Roughriders indoor football team. Jones stopped by and sat down with Charlemagne of "The Breakfast Club" to discuss his new joint adventure as indoor football team  co-owner.
It would be a powerful move to involve other Hip Hop moguls such as Jay Z and Meek Mill. Imagine the impact this would have on clothing sells if Jay Z featured Roc -a -fella. Meek Mill could make appearances at the games. There is a lot of money to be made. We could all get paid handsomely.
O'God agreed with Jones theory of selling clothes but thought the focus should not be on promoting alcohol. Although, O'God was not knocking anyone else hustle. However, placing the emphasis on selling clothing  is a better idea.
O'God and Sam Ant had a very passionate discussion about Jones vision. In fact, O'God could certainly relate to the importance of entrepreneurship and of empowerment in the Hip Hop community.  Sam Ant chimed in with some very interesting ideas of his own concerning Jones vision, as well. The impact would be great for both the indoor football league and the  NFL (National Football League). The players who dreamed of becoming football player in the NFL but didn't would have a chance to play in and the indoor league. It could be a win win situation. Also, the competition for the  The NFL would be fierce.
Jim Jones made a name for himself in the rap career stalled
Jones was once a member of the rap group "The Diplomats" also know as "Dipset", is also the c0-CEO of Diplomat Records, alongside longtime friend and fellow Harlem – bred rapper, Cam'ron. Jones is a music video director under the pseudonym CAPO, having directed videos for artists including Cam'ron, Juelz Santana, Remy Ma, and State Property.
Jones hit record"We Fly High" reached number five on the US Billboard Hot 100. The song went certified platinum.
Interview with The Breakfast Club
Also, during the interview with Charlemagne Jones talked about his new ventures all while selling cell phones to the show host. Jones addressed Dipset music issues. Jones talked briefly about beef with  50 Cent.
For more Hip Hop Entertainment News go to our YouTube channel, Hip Hop News Uncensored