Rick Ross Releases New Album: Richer Than I Ever Been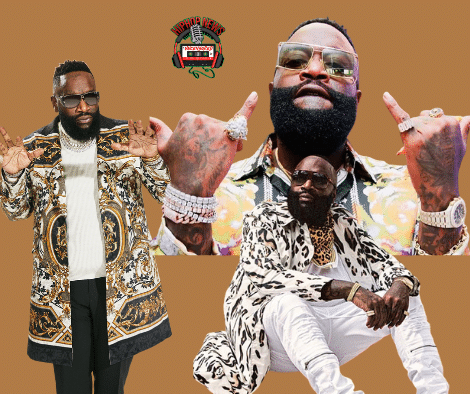 The 46-year-old rapper is enjoying his success. And, he is grinding harder than ever. Now, Rick Ross releases his 11th album.
Rozay Is Living The Good Life
Just a few short years ago, Ross nearly lost his life. The incident which happened back in March 2018, was devasting. Ross was found in his home unresponsive. During his hospital stay, Ross was hooked up to a machine. His heart and lungs were not functioning properly. Some sources reported at the time that Ross allegedly had a heart attack, a report by TMZ.
Other sources, denied that Ross was in dire condition. In fact, Ross's family denied he was even hospitalized. Later, Ross spoke candidly about his ordeal. In a People magazine interview, Ross talked about his drastic weight loss.
Ross's doctor recommended he lose weight for health reasons. At the time, Ross dropped nearly 75 lbs. Clearly, Ross needed to re-evaluate his health.
Rick Ross – Richer Than I Ever Been (Official Visualizer)
Fast forward, Ross gained his health back and started on a quest to increase his empire. With that being said, thus far, Ross has added over 100 cars to his antique collection.
Additionally, Ross purchased the former home of boxing great Evander Holyfield. Holyfield's former estate is right outside of Fayetteville, GA. It sits on nearly 300 acres.
Also, Ross has 25 bathrooms at his disposal. Not to mention, the gold, bronze, and ivory statues, Rolex clock hanging on the walls, Versace dinnerware, and Hermes ashtrays.
I know it sounds a bit extravagant. But Ross admits he has always wanted to buy Holyfield's former mansion. So, when it went on the market he purchased it. Although, we don't know just how much Ross paid for it. We do know that when Holyfield purchased it the asking price was around $25 million.
Clearly, Ross has become quite a businessman. Truthfully, Ross really seems to like making music. Perhaps, that is why he just released his new project.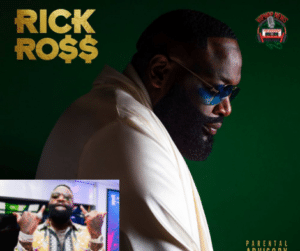 For more Hip Hop Music  News, check us out at Hip Hop News Uncensored. It's the leader in Hip Hop YouTube Commentary.