NFL Player Damar Hamlin Suffers Cardiac Arrest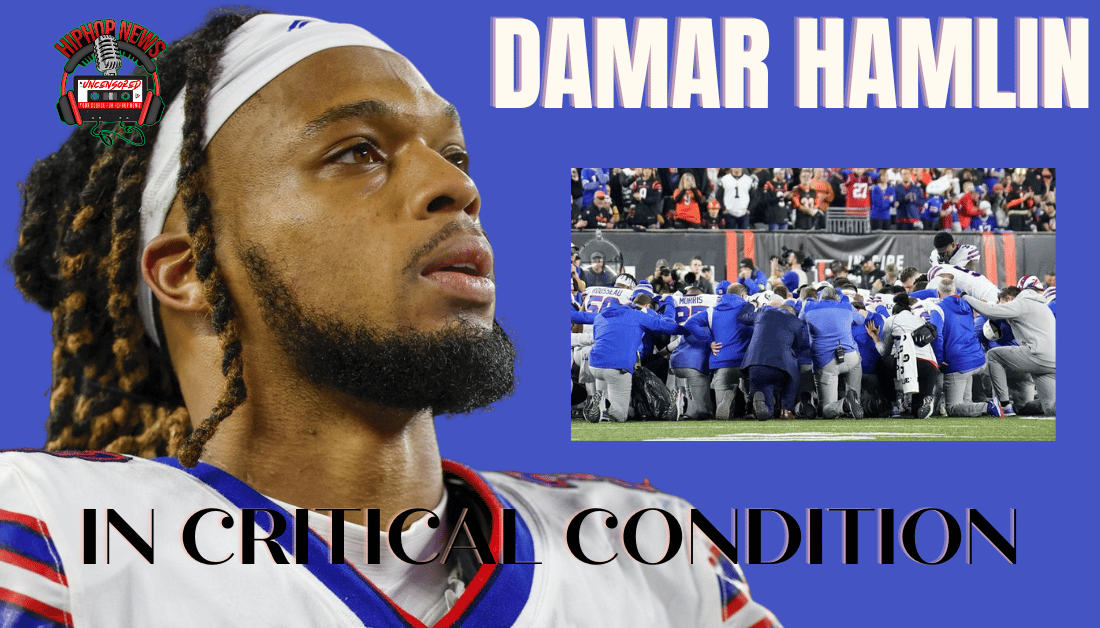 NFL Player Damar Hamlin Suffers Cardiac Arrest. The Buffalo Bills player collapsed on the field. It was during the game between the Bengals.
Prayers Are Pouring In For Damar Hamlin
NFL Player Damar Hamlin Suffers Cardiac Arrest. In the first quarter Hamlin was hit in his chest. He then fell down.
At which time, he was administered CPR. He is currently in critical condition at a Cincinnati hospital, as reported by ESPN.
As a result of Hamlin's collapse, the game was postponed. We don't have details about what truly happened.
There is speculation about what might have happened. Some reports believe it was the hit from wide receiver Tee Higgins that allegedly caused it.
Other reports suggest Hamlin may have suffered a blow to his head. Yet again, some believe Hamlin may have had an alleged pre-condition.
Either way, the Buffalo Bills Safety is fighting for his life. His teammates and other coach were visibly upset.
Some were crying as they all kneeled in prayer. Also, reports of prayers are coming in from other NFL teams.
Having said this, fans were seen holding a vigil outside the hospital. A family spokesperson shared Hamlin's family is by his side.
Needless to say, NFL league issued this statement,
"Our thoughts are with Damar and the Buffalo Bills. We will provide more information as it becomes available," the league said in a statement just after 10 p.m. ET. "The NFL has been in constant communication with the NFL Players Association which is in agreement with postponing the game."
At this time, the game between the Bills and Bengals has not been rescheduled. Nor is there any word on Hamlin's current condition.
What we do know, is Hamlin was allegedly sedated. And, a breathing tube was put in. Clearly, Hamlin's chances of recovery are good.
It helps that Hamlin is young and fit. Nevertheless, Hamlin's condition can be life altering.
In other words, he may not return to the field this season. Our prayers go out to him, his family and friends.
As always, we will bring you any updates. Prayers Going Up!!!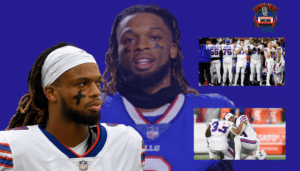 Hip Hop News Uncensored. It's the Leader in Hip Hop content on YouTube