Mike Tyson Cleared In Airplane Beat Down!!!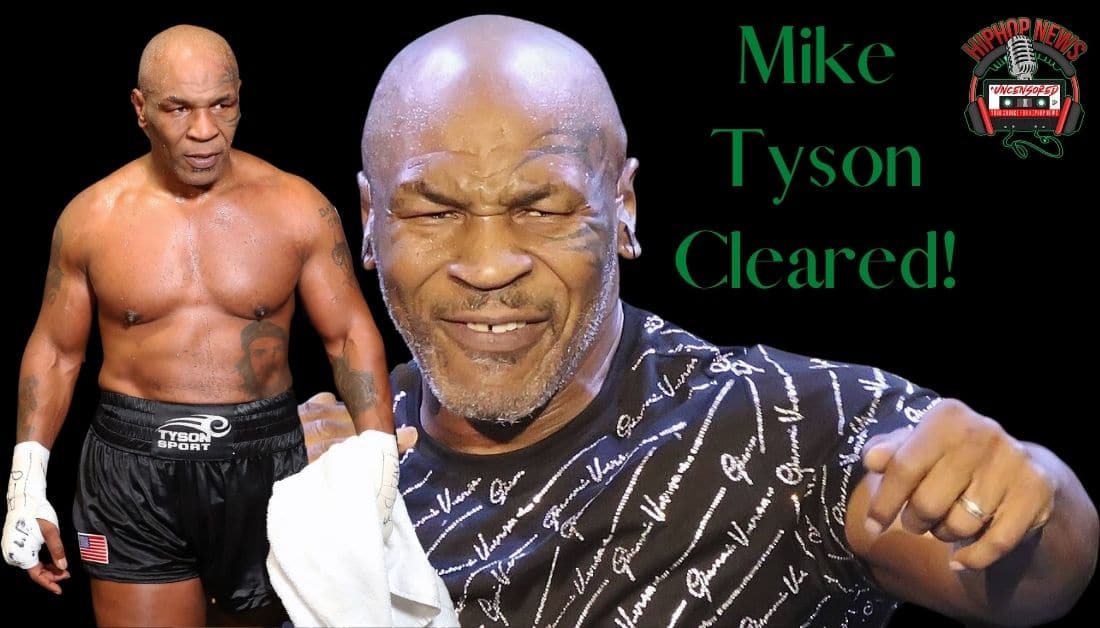 Mike Tyson will not be facing criminal charges after punching a guy on an airplane. All parties involved are satisfied with the outcome.
Mike Tyson Won't Be Facing Charges After Airplane Beat Down
Mike Tyson has been cleared of criminal charges in the airplane beatdown.
I repeat…Mike Tyson WILL NOT be facing any charges for the punches thrown against a passenger on his flight.
The legendary fighter can now breathe a sigh of relief.
According to the San Mateo County District Attorney, no charges are going to be filed against the fighter because of –
"the conduct of the victim leading up to the incident, the interaction between Mr. Tyson and the victim, as well as the requests of both the victim and Mr. Tyson."
This is no small feat for Mike, as he could have been facing the possibility of multiple criminal charges.
As you recall, he repeatedly punched a dude while on a JetBlue aircraft on April 20th.
In that incident, Tyson's reps called self-defense, saying the guy through a water bottle at Iron Mike.
Meanwhile, the man's attorney disagreed, saying his client was just "overly excited".
In any event, Mike Tyson is now in the clear.
'Cause neither Tyson nor this guy wanted to go forward with what went down.
As stated by Tyson's attorneys David Z. Chesnoff, Richard A. Schonfeld and Martin A. Sabelli –
"We thank San Mateo District Attorney Stephen Wagstaffe, the San Mateo County Sheriff, and all law enforcement agencies involved in this investigation for their careful, diligent, and professional work."
I guess you better think again about harassing Mike Tyson!
Mike Tyson cleared…good for you, Mike.
Hip Hop News Uncensored. It's the Leader in Hip Hop content on YouTube!