Melle Mel Speaks Out About Today's MCs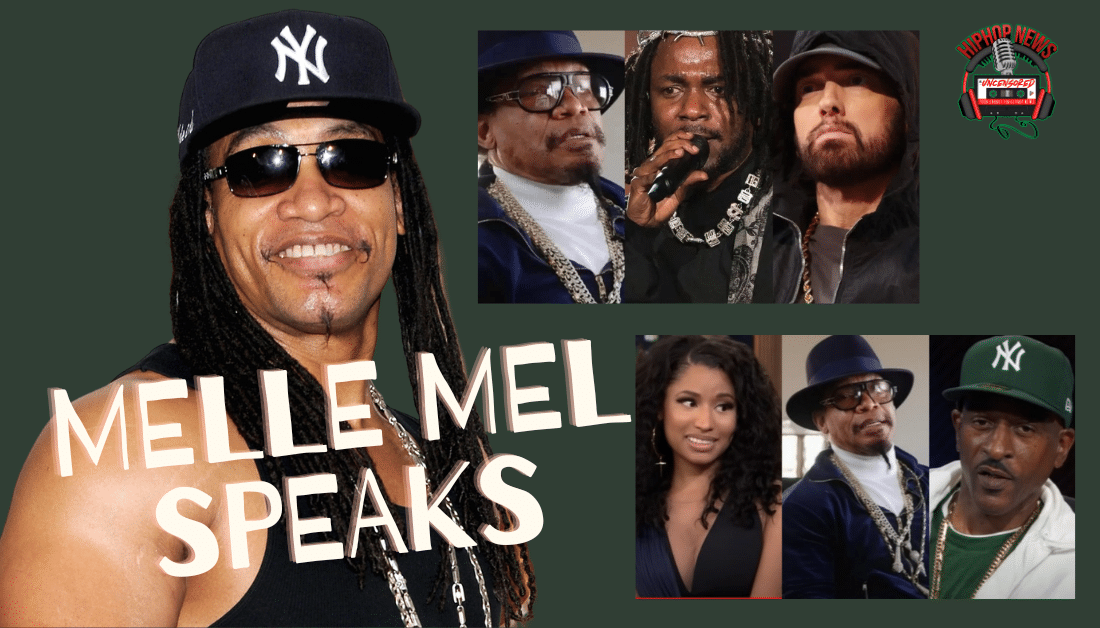 Melle Mel Speaks Out About Today's MCs. The legendary rapper examines hip hop. And, what he said has people reeling.
Melle Mel Shares His Thoughts On Hip Hop
Melle Mel Speaks Out About Today's MCs. Recently, the iconic rapper Melle Mel shared his opinion, as reported by TMZ. First, he addressed Billboard's greatest rappers list by making some comparisons.
In a report by TMZ, Melle Mell said,
"while Eminem and Kendrick Lamar are "lyrically proficient" their styles and music aren't influential or mimicked mb enough rappers to earn high -class status in hip hop."
Saying this caused quite a stir, as reported by Hip Hop DX. The Grandmaster Flash and Furious Five rapper reasoned, Eminem gets the top five spot on Billboard. But it is only because he is white.
Some people consider that statement against Em to be racist. Eminem's fellow rap artists came to his rescue. Needless to say,  Curtis" 50 Cent" Jackson responded with "fuck outta here."
Then Fat Joe and Papoose came to Eminem's defense. To top it off, Melle Mel claims Lil Wayne should not be ranked high. Especially since, Weezy uses auto-tune. This backlash stemmed from Melle Mel's interview on "The Art Of Dialogue."
It's difficult to put into words what Melle Mel spoke. His talking about Ole Skool MCs verses New Skool MCs seems to be the issue. We must realize, Melle Mel could be considered an expert.
Let's not forget the impact Grandmaster Flash and The Furious Five had made. Their contribution to hip hop music and culture is immeasurable. In fact, today's MCs get ideas from Ole Skool MCs.
Therefore, Melle Mel has a legitimate point. To say nothing of, Melle Mel speaking on it. So, why all the hoopla? Isn't Melle Mel entitled to his opinion?
Nevertheless, Melle Mel Received Backlash
Afterwards, Melle Mel issued an apology,
Melle Mel addresses backlash over his comments about Eminem, Kendrick Lamar and Lil Wayne. pic.twitter.com/OQjnJ0sjOY

— The Art Of Dialogue (@ArtOfDialogue_) March 8, 2023

We get it, now that Melle Mel has cleared up his comments. Furthermore, how can you rank Nicki Minaj over the legendary rapper Rakim? Another important note, Billboard should not be our source for hip hop MC status.
Not only that, hip hop pioneers should be the authority. After all, Ole Skool paved the way. Certainly, hip hop has evolved since the 70s. Rightfully so. Keep in mind, hip hop is only 50-years-old.
In reality, it is just really getting legs, so to speak. More importantly, every MC whether old or new should be celebrated. What are your thoughts? Do we rule out the old for the new?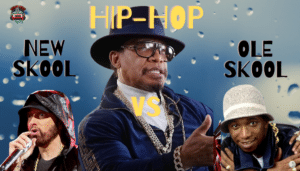 The Hip Hop News Uncensored. It's the Leader in Hip Hop content on YouTube