Kanye And Kim Keep Airing Out Their Issues On Social Media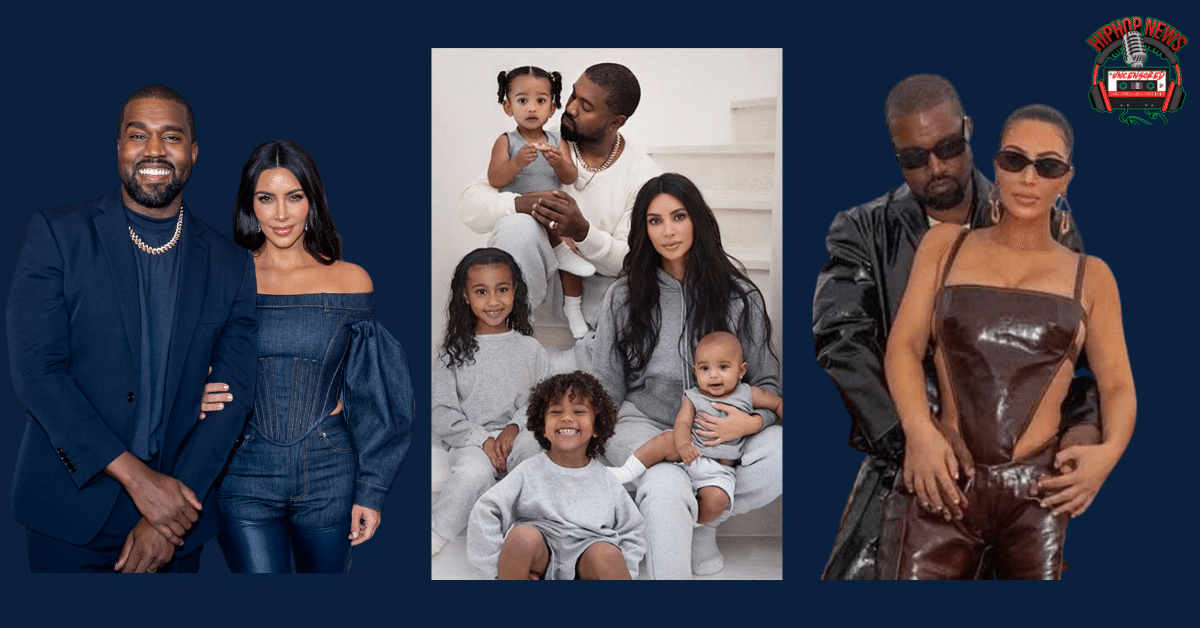 We have talked a lot recently about Kanye and Kim's split. And, they both are trending on social media, as a result. It has been an ongoing saga, as their divorce is pending.
Kanye And Kim West Are In A Vicious Battle Over Their Children
Talk about beating a dead horse. This appears to be the issue with Kanye and Kim West. It is one thing to drag each other through the mud. But now the children are in the middle of their issues.
For this reason, we mention to you what appears to be going on. The insults from both Kanye and Kim have become ridiculous, in my opinion. Neither party seems to be thinking of how their actions will affect their 4 children.
Nevertheless, almost weekly we hear something from either Kanye or Kim. Sources have reported, Kanye and Kim are feuding over different issues concerning their children. Primarily, North West, who is on TikTak. And, Kanye aka Ye has an issue with North West posting on the social media outlet.
But Kim disagrees with Ye. So, we see the back and forth on that issue. Recently, Kim posted this,
"As the parent who is the main provider and caregiver for our children, I am doing my best to protect our daughter while also allowing her to express her creativity in the medium that she wishes with adult supervision – because it brings her happiness.

"Divorce is difficult enough on our children and Kanye's obsession with trying to control and manipulate our situation so negatively and publicly is only causing further pain for all.

"From the beginning I have wanted nothing but a healthy and supportive co-parenting relationship because it is what is best for our children and it saddens me that Kanye continues to make it impossible every step of the way."
On the other hand, Ye's view of the situation differs. This is what he shared,
Kanye West says Kim Kardashian is stopping him from taking his kids to Chicago to see his basketball team play.👀 pic.twitter.com/FA9rfKJrnM

— Hip Hop Ties (@HipHopTiesMedia) February 5, 2022
In addition, Ye posted what commentator Candace Owens said about his situation, as reported by XXL Mag,
Kanye West thanks Candace Owens for defending him against Kim Kardashian. pic.twitter.com/3qf1agE4Zy

— Pop Crave (@PopCrave) February 5, 2022
Having said this, sources from US Weekly report, via The Inquirer, "Kanye is putting divorce matters on the back burner. He didn't choose divorce and isn't liking that Kim is basically 'winning's far when it comes to the kids [and] the home.
However, both Ye and Kim don't realize their children are negatively affected greatly by the parent's divorce. Furthermore, often children with divorced parents experience abandonment, anxiety, and sometimes depression. Children have been known to blame themselves for their parents break – up. As a result, some children never fully recover from their parents divorcing.
If I were them, I would sit with a mediator to reach an amicable agreement. Especially, as it relates to the well-being of their children.
It is hard enough for children to deal with their parent's divorce. Now, Ye and Kim are viciously attacking each other. If at all possible.
Keep in mind, if we can see their comments on social media, so can their children.
I sincerely hope, Ye and Kim can resolve this. If not, please stay off of social media with their personal and marital issues. SMH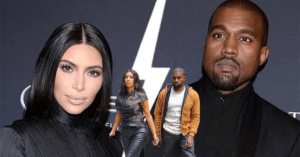 Hip Hop News Uncensored. It's the Leader in Hip Hop content on YouTube.