DJ Drama: Reveals Six-Figure Annual Battle With Opioid Addiction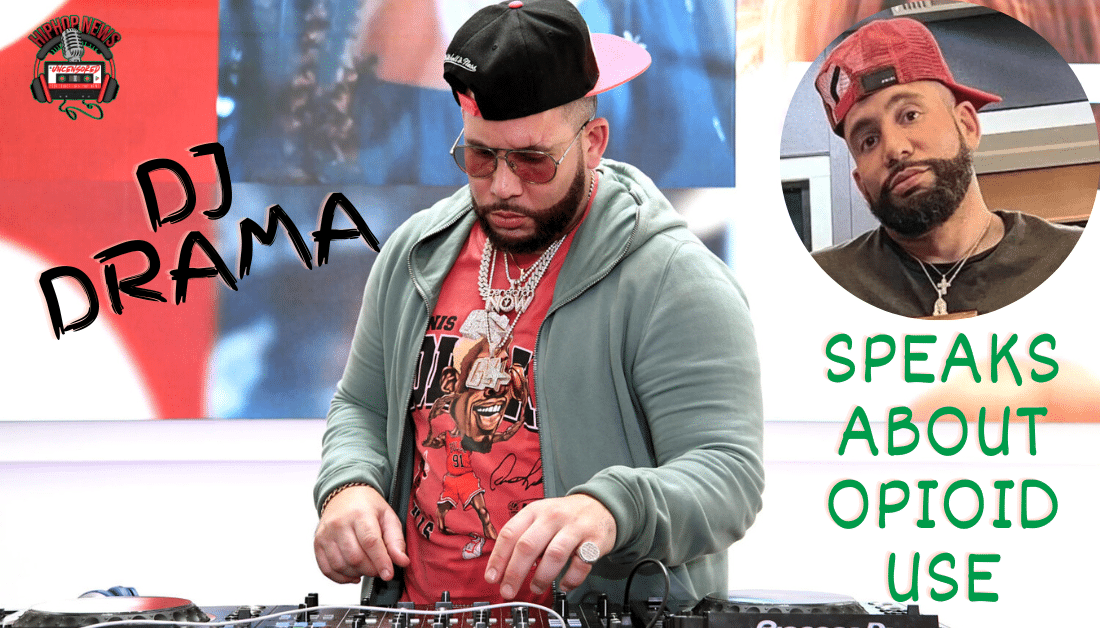 DJ Drama: Reveals Six-Figure Annual Battle With Opioid Addiction. The renowned disc jockey and music producer shocked the music industry and his fans with a recent confession about his ongoing battle with opioid addiction. The revelation shocked many, as the DJ had always maintained a polished public image. However, his courage in opening up about his struggle reminds him of the hidden demons that can haunt even the most successful individuals.
DJ Drama's Shocking Confession: A Six-Figure Annual Struggle
DJ Drama: Reveals Six-Figure Annual Battle With Opioid Addiction.
He is known for his exceptional talent mixing tracks and producing chart-topping hits.
Vibe stated that he has revealed his private life's harsh reality.
In a recent interview with the Broken Record podcast, he shared that he has been grappling with an opioid addiction for several years.
His struggle is evident as he confessed to spending a staggering six-figure amount each year to feed his addiction.
This revelation has shed light on the devastating impact opioid addiction can have on individuals.
While DJ Drama has successfully maintained his public persona, his admission reveals the painful battle he has been silently fighting.
His expenditure on opioids highlights the financial toll of addiction.
It serves as a stark reminder of the desperation that can plague those addicted to opioids.
This confession by DJ Drama was very revealing as he spoke about the roller coaster he was on.
Hip Hop News Uncensored. It's the Leader in Hip Hop content on YouTube!
Unveiling the Truth: The Opioid Addiction Plaguing DJ Drama
Opioid addiction, a growing epidemic worldwide, has claimed the lives of countless individuals and affected numerous communities.
According to Complex, DJ Drama's shocking confession has brought attention to this crisis's severity.
They highlight that addiction can affect anyone, regardless of background or success.
It is a stark reminder that addiction is a disease that does not discriminate.
The revelation has also highlighted the need for increased awareness and understanding of opioid addiction.
Opioids, including prescription painkillers and illegal substances like heroin, can quickly take hold of a person's life.
It is leading to devastating consequences along with physical illness.
DJ Drama's confession serves as a call to action, urging society to address this issue.
And provide support and resources for those battling with addiction.
In addition, DJ Drama's omission opens up necessary dialogue concerning the opioid crisis in the nation.
His honesty and vulnerability are a powerful reminder that addiction does not discriminate and can affect anyone.
We must continue to raise awareness, provide support, and advocate for comprehensive solutions to combat the opioid crisis.