Dave Chappelle Attacked On Stage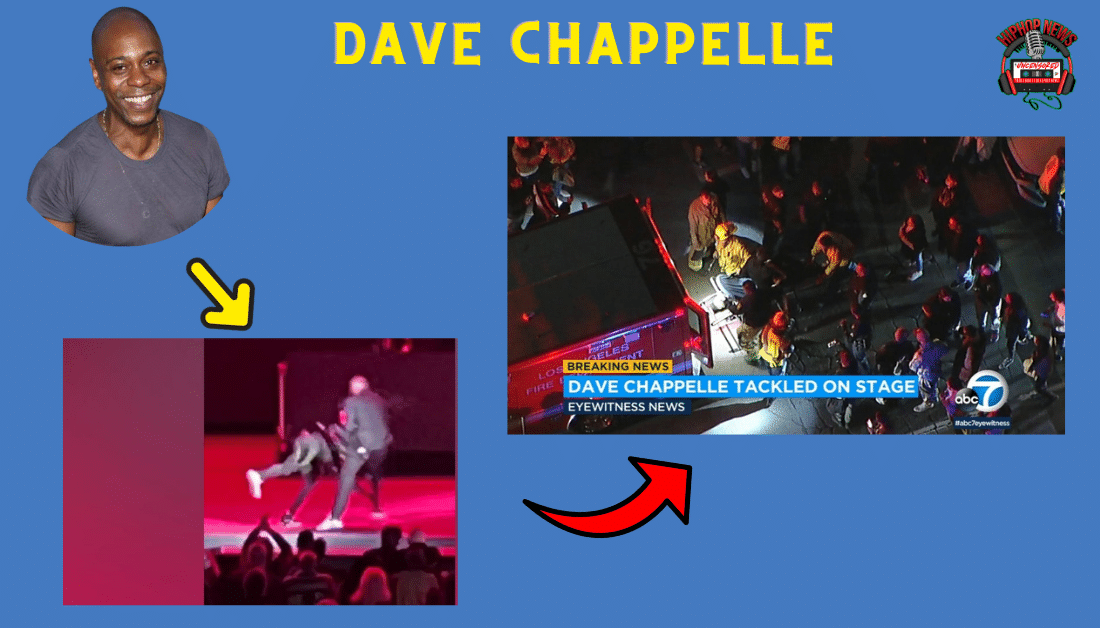 Dave Chappelle Attacked On Stage,  The comedian was performing. Suddenly an unidentified man rushed onto the stage, they were In a terrible scuffle.
Dave Fought Back With A Vengeance
Dave Chappelle Attacked On Stage. During a live Netflix special at Hollywood Bowl, some tackled him. When the altercation was over security subdued the man.
According to ABC News, Chappelle kept asking for security to remove the man off the stage. While the individual was being removed Chappelle joked with the audience.
Of course, he told another transgendered joke. We know he has been criticized by the LGBTQ+ community. And, after calling the man, "a trans man" I am sure he will get more heat.
Nevertheless, Chappelle was attacked on stage and this is very disturbing. You can't help but wonder if the attack was staged. Or is it possible that someone paid the individual to fight him?
Either way, this story comes on the heels of Will Smith and Chris Rock's stage slap. Certainly, we will hear more about this.
Chris Rock Speaks On Dave Chappelle Tackled On Stage By Audience Member (FULL VIDEO)

There is a possibility this incident will spark more discussion about comedians being attacked. Especially, while they are performing on stage.
At the very least, the media will have a field day with this news. Also, a video of the mayhem outside the Hollywood Bowl in Los Angeles has gone viral.
Police and medics were seen rushing someone into an ambulance. Afterward, Chris Rock came on stage with Chappelle. His comments to the audience were, "was that Will Smith"
The " Is A Joke Fest" Was Live
The comedy show was streamed live this year. It is on the sixth day. However, the show is scheduled to run until May 8th. There are 130 performers at different venues across Los Angeles.
Some of the biggest names in comedy perform during this week. A lot of shows will be recorded during this week. They will be shown sometime during this year.
Jamie Foxx, Jane Fonda, and Martin Lawerence will perform stand-up comedy routines. In addition, some comedians will be honored, (Margaret Cho Rosie O'Donnell, and Gadsby) will be honored.
So, as you can see this is a monumental comedy showcase, as reported by Indie Wire. Not to mention, the legendary David Letterman will be performing, as well.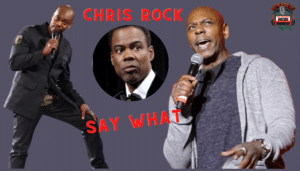 Hip Hop News Uncensored. It's the Leader in Hip Hop content on YouTube!