Da Brat Pregnant At 48!!!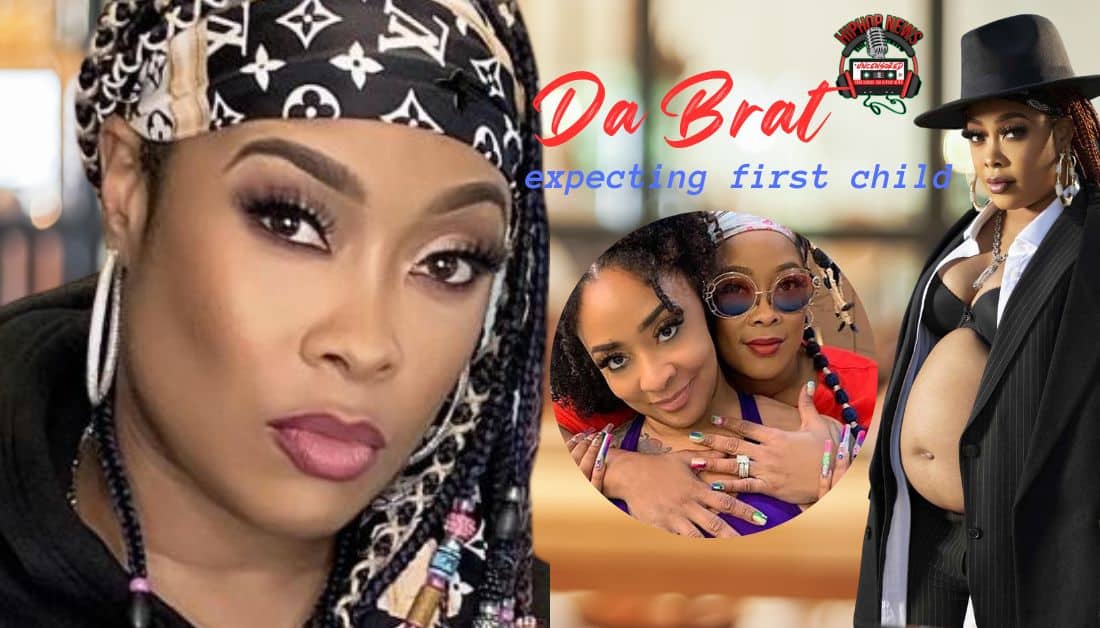 Da Brat is pregnant with her first child. At 48 years old, the rapper/actress is excited to be welcoming a new bundle of joy with her wife.
Da Brat Pregnant With Her First Child At 48 Years Old
Da Brat pregnant with her very first child.
At 48 years old, the rapper and her wife are ecstatic about the new development.
Back on 2/22/22 Da Brat – real name Shawntae Harris-Dupart – married Jesseca "Judy" Harris-Dupart.
However, she had no plans to have children.
At first, Da Brat thought it was not in the cards for her.
But her wife eventually talked her into it, and now they are expanding their family.
Speaking exclusively to PEOPLE, the happy couple is sharing their good news.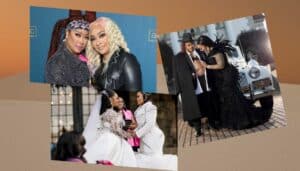 Elaborating about the journey, Da Brat says "there's a lot of stuff we learned about women over the age of 40."
Actually, Jesseca is already a mom of three prior to her marriage to Da Brat.
For them, kids were never really a part of the plan.
Here's what she has to say –
"I never thought I was going to have kids. I just thought it wasn't in the cards for me. I've had a great career, a full life. I felt like, because I didn't get pregnant earlier on, then it just wasn't going to happen for me."
But after they wed, Da Brat started feeling differently about it, saying –
"I started looking at life so differently. I was like, I want a little me with you. Something special from the both of us that we can share and raise and love unconditionally."
After Da Brat started to have maternal instincts, she had difficult health issues to overcome.
Not only did she have to undergo surgery to remove fibroids and polyps prior to the embryo transfer procedure.
She also suffered a devastating miscarriage at one point.
"I had never been so excited about something that I didn't even know I wanted," says Da Brat. "I fell in love with the idea and then it was all snatched away from me."
Well, now there is nothing but good news.
Da Brat is well into her second trimester and is ready to share the great news.
Noting that her fans will most likely be shocked when they find out.
As for her pregnancy, she has few complaints, no nausea, just always sleepy.
"It's just a blessing. I'm excited!"
Da Brat is currently working on new music.
Also, you can catch her co-hosting The Rickey Smiley Morning Show and Dish Nation.
Plus, along with her wife, you can see her on their reality show Brat Loves Judy.
The third season will chronicle their rollercoaster journey to motherhood.
Want more stories on Da Brat… hit us up.
Hip Hop News Uncensored. It's the Leader in Hip Hop content on YouTube!