Cardi B Could Face Battery Charges For Mic Toss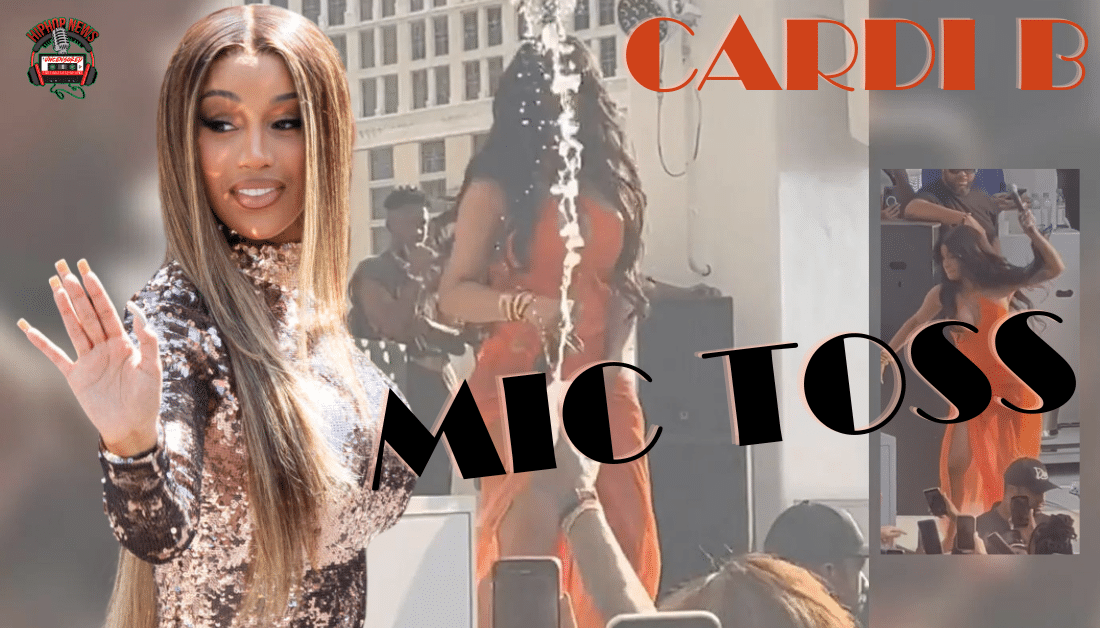 Cardi B Could Face Battery Charges For Mic Toss. The Grammy-winning rapper, known for her chart-topping hits, faces possible charges after an incident during a recent performance in Las Vegas. The incident involved Cardi B tossing her microphone toward the audience, allegedly striking an unsuspecting fan. As news of the incident spread, an investigation was launched to determine the extent of the damage caused. And whether any legal action should be taken.
Cardi B Faces Possible Battery Charges for Mic Toss Incident
Cardi B Could Face Battery Charges For Mic Toss.
In a report by Entertainment Weekly, Belcalis Almanzar, aka Cardi B, is being investigated.
She may be facing possible charges for tossing a mic in her audience.
A video of the incident has gone viral.
A woman in the audience allegedly threw water on Cardi.
And it led to Cardi responding by allegedly tossing a mic into the crowd.
However, a woman who claims she was hit did not throw the water.
Or at least, that is what a report by TMZ is suggesting.
Having said this, Cardi could be in serious trouble.
That is if she is charged with battery.
Currently, The Las Vegas Metro Police Department is still investigating the incident.
Concert-goers were left shocked as the microphone made contact with an unsuspecting individual.
Alright y'all, I found the other angle it connected 🙌🏾 Cardi's aim remains undefeated and they turnt right back up after 😂 pic.twitter.com/JeX2LzvUfu

— SHETHER (@moveyaras) July 30, 2023

Promptly after the incident, the focus shifted toward potential criminal charges and initiating an investigation.
It is important to note that battery charges can be a serious legal matter.
The battery is typically defined as intentional and unlawful physical contact with another person.
In this case, throwing the microphone toward the audience heightens the possibility of damage.
However, it is crucial to await the findings of the ongoing investigation before drawing any conclusions.
The Hip Hop News Uncensored. It's the Leader in Hip Hop content on YouTube.