Pusha T Goes In On Kanye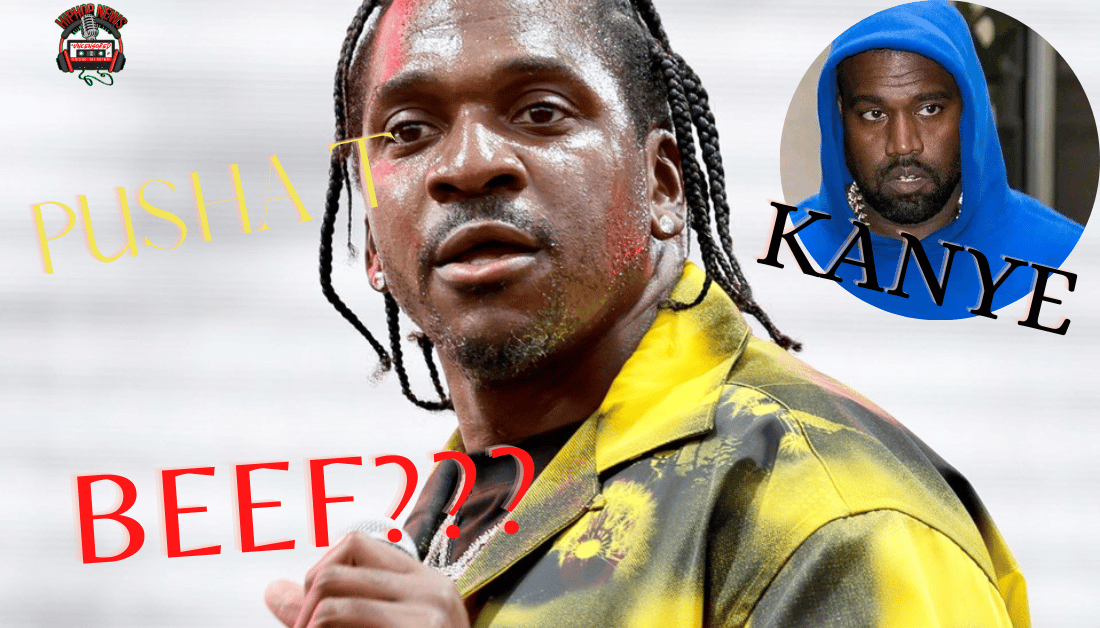 Pusha T Goes In On Kanye. The Virginia rapper did an interview with Los Angeles Times. And, what he said about Kanye was surprising.
Why Is Pusha T Not Supporting Kanye?
Pusha T Goes In On Kanye. Is there any loyalty with rappers? Obviously, not. In fact, Pusha T who was once friends with Kanye proves my point. Once upon a time, Pusha would have fiercely defended Ye.
However, it appears the tables have turned. Or at least, Pusha seems to have a different opinion. Especially as it relates to Ye's current situation. Be that as it may, we see Pusha talking about Ye.
According to XXL Mag, in Pusha's interview, he mentioned,
"It's definitely affected me," Pusha T told the Times. "It's been disappointing. As a Black man in America, there is no room for bigotry or hate speech. So yeah. It's been very disappointing, let's talk straight"
Ye has been in the midst of controversy. Not many in the hip-hop world have supported him. In fact, most have been silent. It appears that Pusha does credit Ye for some of his success.
On the other hand, he believes we should be more unified as people. Nevertheless, each person is entitled to their own opinion. In this case, Pusha spoke his truth.
Unfortunately, Ye has put a wedge between Jewish and Black relations. Of course, that may not have been Ye's attempt. Somehow, support for Ye has dwindled.
Now, whether Pusha has a valid point or not, remains to be seen. Needless to say, we were taken aback by his alleged disloyalty to Ye. At this time, Ye had not responded.
As always, we will bring any news concerning this situation.
Hip Hop News Uncensored. It's the Leader in Hip Hop content on YouTube