HDBeenDope Signed To Roc Nation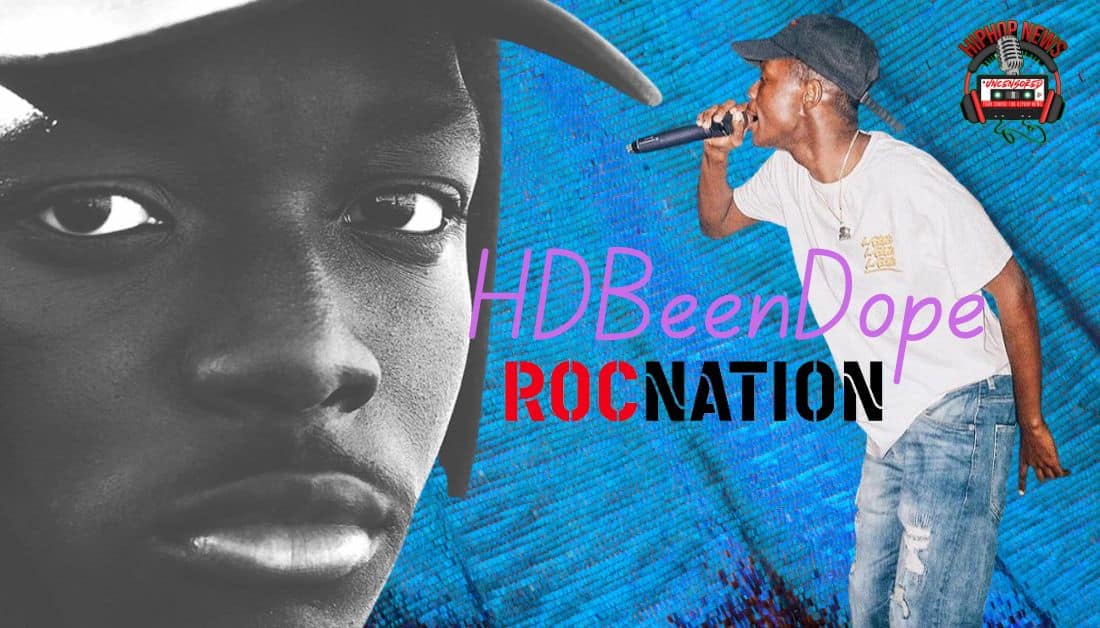 HDBeenDope signed with Roc Nation. Along with the announcement, the rapper drops another FreeVerse video, Paper Planes.
HDBeenDope Releases Freestyle 'Paper Plane' With Roc Nation Signing Announcement
Rapper HDBeenDope, the Brooklyn-born rapper – real name Darius Henry – is the new signee at Hov's Roc Nation.
His sound is said to be the highlight of New York City, and that appeals to the record label.
Among the many talents this young man has to offer, he writes his own bars.
Additionally, he creates his own videos and produces his songs too.
Co-president of Roc Nation, Shari Bryant, had this to say about their newly signed talent –
"As an executive, when you know, you know. Between the charisma, the style, the energy, the lyricism, and his unique creative approach, it was clear to us that we needed HD to be a part of what we were rebuilding here at the Roc Nation label. We are excited for the world to see what he has to offer."
Elaborating further, she states –
"HD represents everything a Roc Nation artist should be: creative, dedicated, hands on and most importantly consistent. His approach to music and all creative aspects are intentional. He has a sharp attention span for detail which you see embedded in his musical storytelling and across his visuals. We're thrilled to have him on the team and show the world what's to come."
Since the beginning of 2022, the rapper released freestyle videos on a weekly basis called "FreeVerses".
Coinciding with the announcement of his signing, HDBeenDope dropped the new freestyle video, Paper Planes.
You can see it for yourself below.
Speaking on his new career move, this is what HD has to say –
"I'm a writer and artist from Brooklyn signed to Hov. Those of you who love hip hop like I do understand how special that is. I'd love to tell you it just happened out of nowhere but the truth is the intent has been consistent through and through. I think they call that serendipity. I'm here for legacy, living in the now and creating for the future. That's what I'm about, that's what Roc is about…."
Produced by Dizzy Banko and directed by Erikson Corniel, check out HDBeenDope's freestyle video for Paper Planes now –
Want more stories on Roc Nation … hit us up.
Hip Hop News Uncensored. It's the Leader in Hip Hop content on YouTube!