T.I.'s New Podcast ExpediTIously Hit No 1 !!!!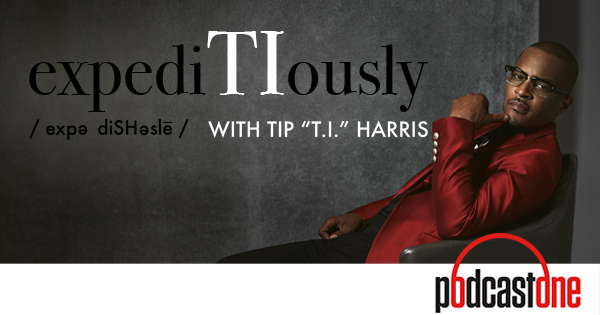 T.I.'s  Podcast ExpediTIously Hit to No 1. Podcast has made a comeback. However, some would say that podcast have always been popular. Clifford "T.I. Harris Jr. appears to have the "Midas touch." Everything he touches turns to gold, so to speak.
Has T.I. found his niche?
Is there anything T.I. can't do? It seems that every time T.I. tries something new it works. T.I.'s expediTIously podcast hit no 1 on Apple music charts. And, this was just after one episode. This is a huge deal. Many pod-casters normally put in hard work before they become successful. But not T.I. ExpediTIously podcast was something T.I. admits was a way for him to express his views in more detail, as reported by The Blast. For T.I. social media did not provide complete autonomy. However, his new podcast does. Here is what T.I. shared:
"I looked at my interactions on social media and realized that that platform wasn't robust enough to flush out my ideas. In order to give those ideas a fair chance to breathe, I think my opinion requires a little more time and dialogue." He continued, "Whatever you think, you're allowed to think it. Your opinion is your opinion no matter how outlandish it may be. When you're a celebrity or public figure, you bow down with protocols or expectations of the public; they keep us from saying how we really feel. I think that's the opposite of freedom. I feel like me being able to share my opinions, views and perspective, there's a freedom that comes with that and I really do appreciate it. I'm looking forward to it."
On his first podcast show T.I. sat down with Ice Cube, LL Cool J and his wife Tameka Harris. And, T.I. had Rick Ross and Freeway as guest on his podcast. One thing is for sure T.I. will certainly have some very interesting topics and guest on expediTIously.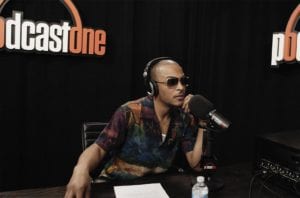 Check out T.I.'s intro in the video above
For more Hip Hop Entertainment News check us out at Hip Hop News Uncensored. It's the best YouTube channel for Hip Hop.