Gucci Mane Beef With DJ Envy Heats Up!!!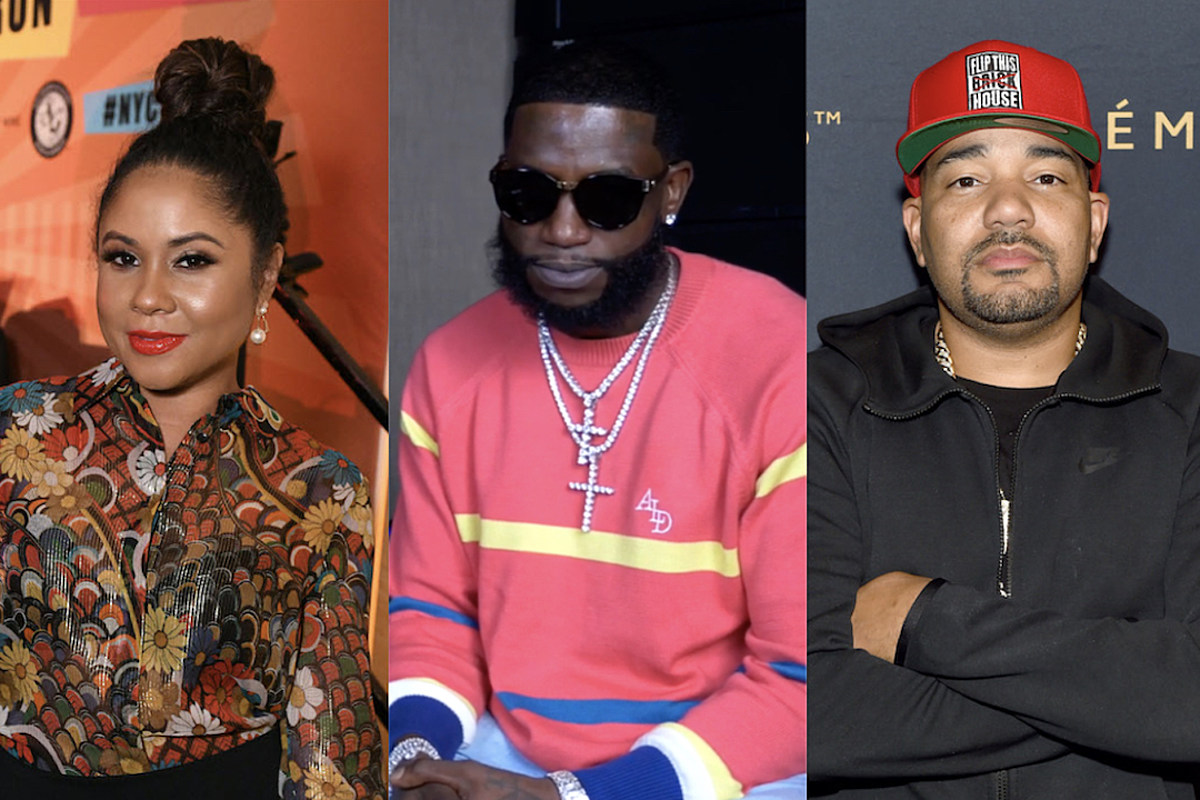 Gucci Mane Beef With DJ Envy Heats Up. The hosts of The Breakfast Club are not admitting to any beef with the rapper. But Gucci is saying there is a problem.  Gucci has an issue with comments that were made on the show about his wife Keyshia Ka'Oir.
Gucci came to confront DJ Envy
Apparently, Gucci thought DJ Envy would be present during his interview with Charlamagne Tha God. However, DJ Envy nor Angela Yee were present. It was possible that Angela thought there would be an issue between she and Gucci. And, she would have been correct to assume there was. Gucci came to confront Angela and DJ Envy because of what was said to his wife, as reported by Hip Hop DX.
I was surprised to find out that DJ Envy had beef with Gucci Mane. Most of the time it is Charlamagne who gets in trouble for his controversial comments about guest on The Breakfast Club.
Be that as it may, Gucci had no problem pointing out that he has beef with DJ Envy. Despite, Charlamagne attempts to assure Gucci that he was not banned from coming on the radio show, Gucci was adamant about "slapping the shit" out of DJ Envy.
 Gucci's beef with Angela Yee and DJ Envy
Supposedly, in and interview Angela sat down with Gucci. During the interview Angela allegedly made a pass at Gucci. The conversation went something like this: "Can you take it? Gucci asks." "I'm sure," Yee replied. "You know what they say about little girls, especially Asian ones."
However, Angela tells another story about an interview that was with Yo Gotti. Allegedly, Yo Gotti revealed he'd had sex with Keyshia Ka'Oir, Gucci's wife. Angela said." He's upset, to this day, and I guess he felt some vendetta toward me," she said. Clearly, something took place otherwise why would Gucci feel he was banned from the show.
Not to mention, that neither hosts were there during Gucci's interview with Charlamagne. Nonetheless, Gucci and DJ Envy beef has heated up. And, there are no signs that the beef with Gucci and DJ Envy will end soon.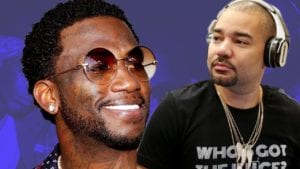 For more Hip Hop Beef News check us out at Hip Hop News Uncensored. It's the best YouTube channel for Hip Hop.