Good Times Actress Ja'Net DuBois Dies!!!
Good Times Actress Ja'Net DuBois Dies.  Ja'Net was one of the most famous black actresses in Hollywood back in the day. Willona's character as well as all the other characters on  Good Times will forever be a part of African American history.
Ja'Net was a Iconic Black Actor
Good Times actress Ja'Net DuBois Dies. I will never forget sitting in our living room waiting to see Willona. Out of all the actors on the show Willona was my favorite. She was classy, fiesty, beautiful and super talented. I really think that Willona was the heart of the show. Of course, the other characters were great, as well. But for me Willona was a sophisticated working woman.
So it is really sad to have to share that Ja'Net has passed away. Ja'Net life was what most dream of. Ja'Net was Hollywood royalty. Not only did Ja'Net play Willona on Good Times but she was the grandmother on the Wayons show. I did not know until recently that Ja'Net's voice was used in the Jefferson's intro song"Movin On Up." According to the New York Times, Ja'Net died in her sleep in her home. Ja'Net lived in Glendale, California.
Other roles that Ja'Net was seen in are as follows: A Raisin in the Sun, Diary of a Mad Housewife, I'm Gonna Git You Sucka, Charlies Angels:Full Throttle, The PJ's and some cameo appearances on TV shows. Ja'Net is survived by her son, Provat Gupta, her daughters, Rani and Kesha and sister Lillian DuBois. Rest In Power, Queen!!!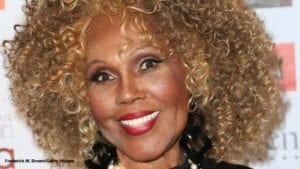 For more Hip Hop Entertainment News check us out at Hip Hop News Uncensored. It's the best YouTube channel for Hip Hop.