Fivio Foreign And Kid LAROI, 'Paris To Tokyo'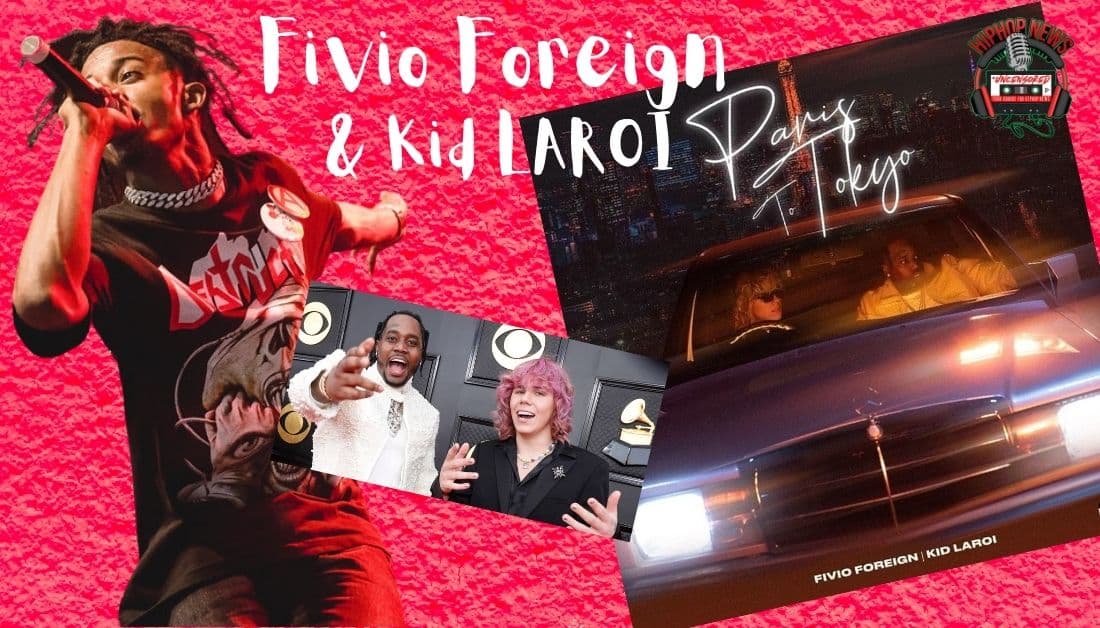 Fivio Foreign and Kid LAROI on the teaser for Paris To Tokyo. It's the latest gem from his B.I.B.L.E. album.
Fivio Foreign And The Kid LAROI On New Single, 'Paris To Tokyo'
Fivio Foreign and Kid Laroi team up on the new song, Paris To Tokyo.
And it's another banger coming off of his debut album, B.I.B.L.E.
Since dropping his debut album back in April, he hasn't let up.
Not only has he rolled out several videos for the project, but he's featured on other projects as well.
Namely, he's been on Antonio Brown's album and also guested on Jim Jones and Maino's album.
And the official music video for this new track has just been released.
You can see the visual for the song below, but first, check this out.
This is the chorus, a taste of the lyrics to Paris to Tokyo –
Walk in the store, get whatever you want (Whatever, uh)
That's my b*tch (Oh yeah, uh)
Paris, Tokyo, London (Uh), I took her on all of my trips (All)
I try to show you what's real (Yeah)
You ain't like them other hoes out here (Oh, no)
I introduce you to real
Baby, ain't nobody else like this (No, no)
Off of the liquor, I reminisce, Hennessey up in my system (I'm waitin')
Bae, I'm a player, I f*ck up a lot, but it ain't the same when I'm with them (You)
Baby, you different, uh, or maybe I'm trippin' (For real)
If I lost it all tomorrow tell me, would you still be with me? (No-no)
The Kid Laroi is a welcome addition to this track.
Now watch the official video –
While at first a teaser was released, that is the full-fledged vid.
Remember, he promised his album, B.I.B.L.E. is going to go viral…stay tuned.
Want more stories on Fivio Foreign, just hit us up.
Hip Hop News Uncensored. It's the Leader in Hip Hop content on YouTube!