Female Rapper Da Brat Is In $7 Million Debt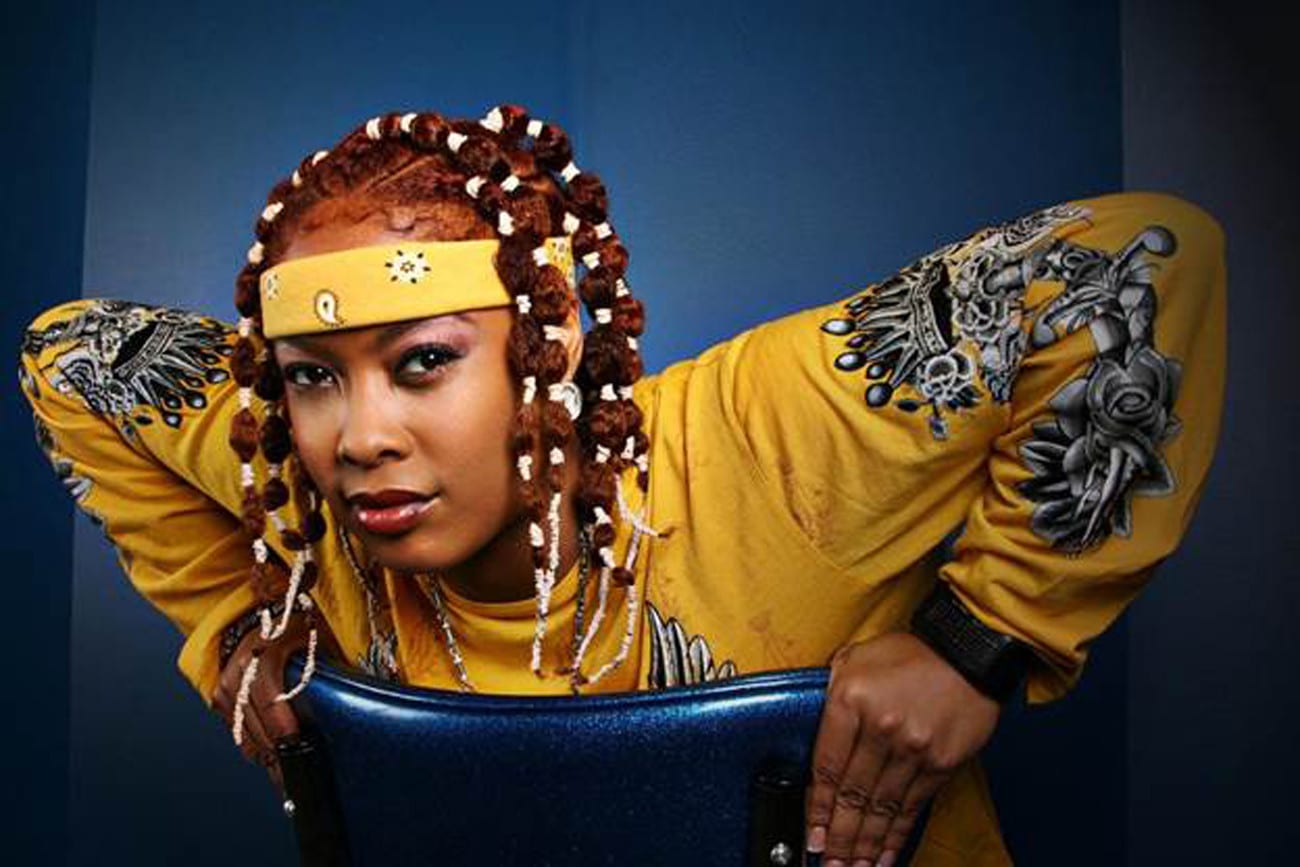 Famous female rapper Shawntae Harris Da Brat has filed for Chapter 11 bankruptcy. She has revealed she owes over $7 million in debt. According to court documents obtained by The Blast, Harris says she has asset totaling $108, 700.65 – but her liabilities total $7, 782,249.57 to be exact.
Da Brat owes  a former cheerleader Shayla Stevens, who won a judgment against the rapper after she hit her with a bottle in a night club. She owes another $1, 255,128 to Sony Music and $12k to Ally Bank. Also, she owes credit card debt in the amounts of 2$, 284 and $2,284 to the Georgia Department of Revenue and an unknown amount to the IRS.
Da Brat is one of the most fierce female rappers
Da Brat was born in Chicago, Illiniois and started her rap career in 1992.  Her debut album Funkdafied sold one million copies, making her the first female solo rap act to receive a platinum certification, and he second overall female rap act after the legendary Salt -N-Pepa female rap duo. Harris has received two Grammy Award nominations.
Da Brat got her big break when she won the grand prize in a local rap contests that was sponsored by Yo! MTV Raps. The rap duo Kriss Kross introduced Brat to rap mogul Jermaine Dupri. Dupri signed her to his So So Def label.  Brat's album did so well it reached number 6 on the Billboard 100 chart. Brat's rap style is so unique. Some say Dupri had created a female version of rap legend Calvin Broadus aka Snoop Dog.
Brat has a great body of work. She has worked with  a lot of rap and R&B artists. Brat did music collaborations with Mariah Carey, Kriss Kross, T-Boz, and was in the film with basketball great Shaquille O'Neal.  And her most famous collaboration, in my opinion, is with Lil Kim, Left Eye, TLC, Angie Martinez, Mary J. Blidge, and Missy Elliott on the Ladies Anthem Ladie's Night (Not Tonight).
Brat did prison time for aggravated assault
In 2001, Brat plead guilty to misdemeanor reckless conduct after she had battered a woman with a rum bottle during a dispute over VIP seats in an Atlanta night club in 2000. The victim in that incident received six stitches for a head wound.
Also, In 2007, Brat was involved in an altercation that ended in assault at a Halloween party at Studio 72 nightclub in Atlanta. Brat initially argued with a hostess, and when the hostess walked away to talk to her manager, Brat attacked her from behind, striking her in the face with a rum bottle. Brat was sentenced to three years in prison, seven years probation and 200 hours of community service after pleading guilty to aggravated assault, according to MTV News.
How will Brat pay her debt back?
Brat is currently one of the host of Dish Nation syndicated radio show. And, Brat is going on a reunion tour with So So label with some of the other Jermaine Dupri  former artist. Hopefully, she can get paid enough to pay back her creditors. We wish her well!!!
For more Hip Hop Entertainment News go to our YouTube channel, Hip Hop News Uncensored