Dr Boyce Speaks Truth On Cardi B!!!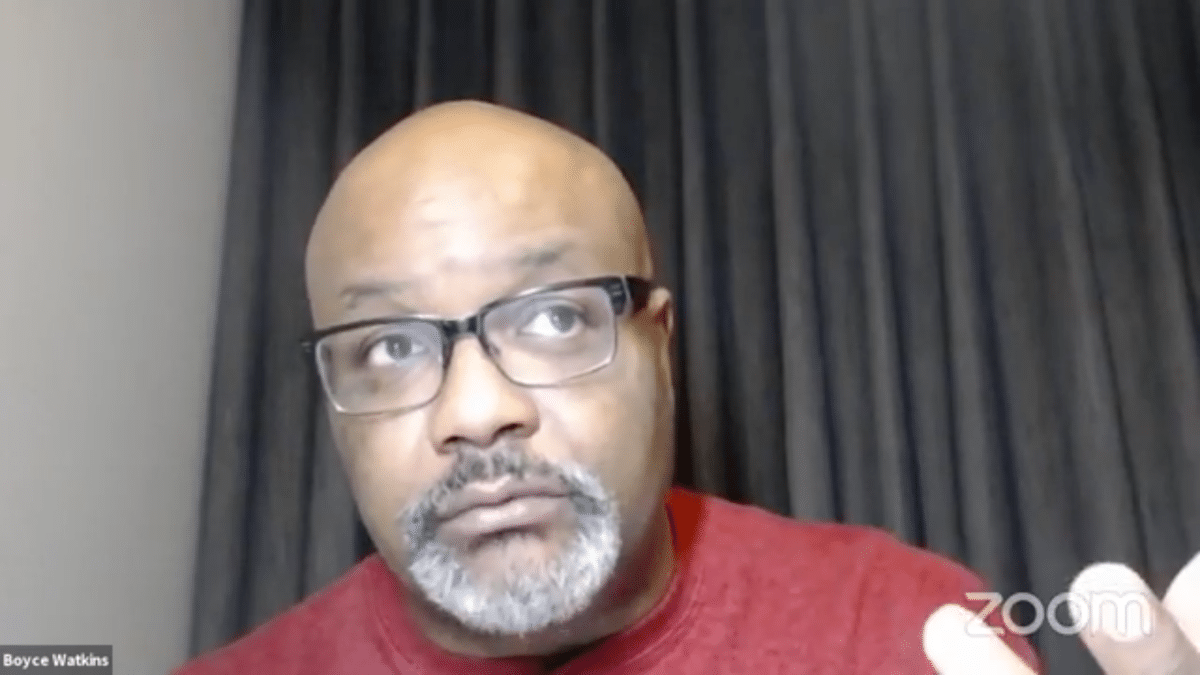 Dr Boyce Speaks Truth On Cardi B. Cardi and Megan Thee Stallion performed at the Grammy's. Was there performance to raunchy for TV?
Should we pay attention to Dr Boyce's perspective?
Dr Boyce speaks truth on Cardi B. Does Dr Boyce make a valid point? As it relates to Cardi's music being promoted more than any others.
Once again, Dr Boyce Watkins sat down and interviewed with hosts O'God and SamAnt. The interview on Hip Hop Uncensored was really informative.
Especially, as it relates to Cardi and other female rappers. I think what sparked this conversation was Cardi and Candace Owens going back and forth on Twitter.
In fact, the heated exchange may lead to legal action, as reported by CNN Entertainment. What an unlikely feud that is brewing between Candace and Cardi?
Or is this another plot to keep women of color at odds? I digress, I do agree with some of what Dr Boyce shared on the subject.
However, it is shameful that prime time TV would allow Cardi and Megan to perform 'WAP."
Here is where I differ from Dr Boyce, we as parents should monitor what our children see, hear and watch.
And, it is our responsibility to provide a good foundation for them. Of course, you are not your children's only influence. There are outside forces at work, as well.
Keep in mind, kids from other cultures like hip hop music.  But you don't see them mimicking Cardi or Megan.
Why is it that our children do? Don't get me wrong, surely blacks are negatively affected by the promotion of sex and violence.
Therefore, we must take responsibility to educate are children on the truth. When children have a sense of who they really are, it will become their influence.
Listen, every generation is faced with some evil influence. The question is, what are we going to do about it? As it relates to our black children.
Overall, Dr Boyce had good insight. I think we should celebrate all aspects of our culture. With that said, let's provide our children with alternatives.
It is not Cardi or Megan's voices your children hear when making good choices or decisions. At the end of the day, it is your example and words that will ring true.
Check out the video above for more details.
For more Hip Hop Entertainment News check us out at Hip Hop News Uncensored. It's the best YouTube channel for Hip Hop.