Diddy To Host Billboard Music Awards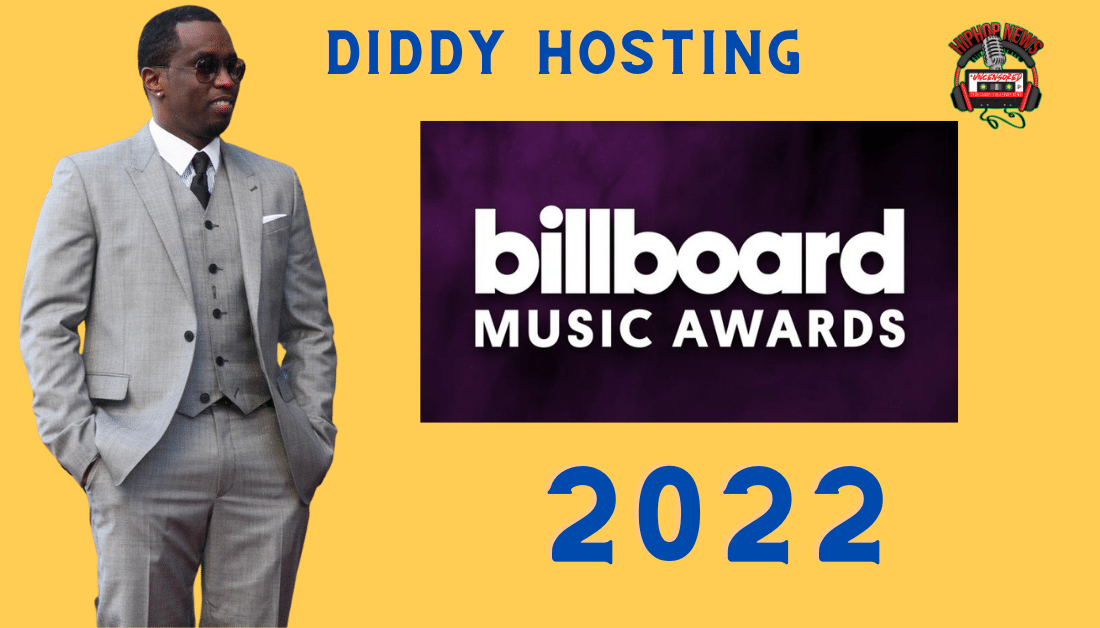 Diddy To Host Billboard Music Awards. Sean "Diddy" Combs is celebrating with Billboard. His album introduced in 1997 "No Way Out" went multi-platinum.
Diddy Is Also The Executive Producer Of The Award Show
Diddy To Host Billboard Music Awards. This year's show promises to be great. Especially since Diddy is not only hosting but is the executive producer.
According to Diddy, there are going to be some surprises. Also, he admits the show will be like no other, as reported by The Source.
In addition, Diddy said, "I'm bringing the love and setting the frequency at an all-time high." Well, it sounds like we are in for a treat.
So far, some of the performers have been announced (Burna Boy, Latto, Megan Thee Stallion, Red Hot Chili Peppers). This will be Megan's first appearance at the BBMAs.
And, it will be Latto's first appearance, as well. R&B singer Mary J Blidge is getting the Billboard Icon Award. As part of her prestigious honor, Mary will be performing.
She has been a guest on BBMAs ten times during her career. BBMAs will be aired live on NBC, on May 15. 2022. MGM Grand Garden Arena in Los Vegas will be hosting a huge musical event.
Many of us are looking forward to the BBMAs. Even Diddy shared his excitement,
"My career has been such an incredible and unexpected journey that has included many turns into avenues I never could have imagined like acting, producing, launching businesses and now even my own music festival," said Blige. "Through it all, I always one way or another gravitated back to my first love, music. To be recognized in this way at this moment, with the Icon Award at the Billboard Music Awards, is an incredible honor and one that I am truly humbled by."
With this being said, Diddy had indeed had an awesome music career. He has numerous Grammys, BET, Soul Train, Vibe, and BBMA awards to his credit.
Not only that, Diddy has worked with almost everyone in the music industry. Not to mention, the late Biggie Smalls, and Andre Harrell.
In fact, it was Harrell who gave Diddy his start.
Diddy Is A Hip-Hop Legend
This is also, the 25th anniversary of his hit album"No Way Out." According to Vibe, "No Way Out" was one of the more seismic albums of all -time. It altered the landscape of rap forever."
From that point on, Diddy became one of the most successful music producers and artists of our generation. The release of "No Way Out" hit big on the BBMA charts.
It debuted at No.1 on BBMA 200 chart, selling 561,000 copies in its first week. Additionally, the album sold over seven million copies in the US.
Making it the best-selling album in Bad Boy Records history. Here is the list of all of the hit songs,
No Way Out
Victory
Been Around The World
What You Gonna Do?
Don't Stop What You're Doing
If I Should Die Tonight
Do You Know
Young G's
I Love You Baby
It's All About The Benjamins
Of course, Diddy went on to make some amazing music. Congratulations!!!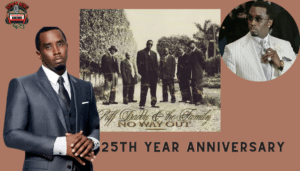 Hip Hop News Uncensored. It's the Leader in Hip Hop content on YouTube!