"Bruised" Starring Halle Berry in Her Directorial Debut!!!
Halle Berry in the new Netflix movie, "Bruised". While she is the star in this story, she is also the director.
Halle Berry Wearing Multiple Hats In New Film On Netflix
Halle Berry is wearing multiple hats in her new film.
She is the star in the Netflix sports drama, Bruised.
Additionally, it serves as Berry's debut as a director.
So This Is What It's All About?
Gorgeous actress Halle Berry gets down and dirty in this new flick. Appearing bruised and battered comes with the territory when you are playing the role of an MMA fighter.
In Bruised, Halle plays Jackie Justice, a fighter known as "Pretty Bull".
Four years after forfeiting a major fight, circumstances pull Pretty Bull back into the ring.
Before that though, Jackie Justice makes her living as a housecleaner and relies on alcohol to cope with her daily life.
The drama ensues due to the arrival of her son, Manny, which she has not seen since he was an infant.
"A disgraced MMA fighter finds redemption in the cage and the courage to face her demons when the son she had given up as an infant unexpectedly reenters her life."
CAST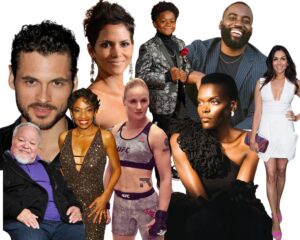 Halle Berry as Jackie "Pretty Bull" Justice
Danny Boyd, Jr. as Jackie's son, Manny
Shamier Anderson as Immaculate (an MMA league owner)
Adan Canto as Desi (Jackie's manager)
Sheila Atim as Bobbi Buddhakan Berroa
Stephen McKinley Henderson as Pops (a seasonal trainer)
Adriane Lennox as Angel McQueen (Jackie's mother)
Valentina Shevchenko as Lucia "Lady Killer" Chavez (a top Argentinian fighter)
Lela Loren as Mrs. Bradshaw
Check out the trailer by clicking on the photo below –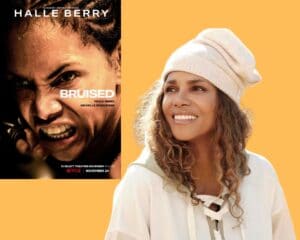 Hip Hop News Uncensored. The Leader in Hip Hop commentary on YouTube!