Beyonce Makes History At The Grammys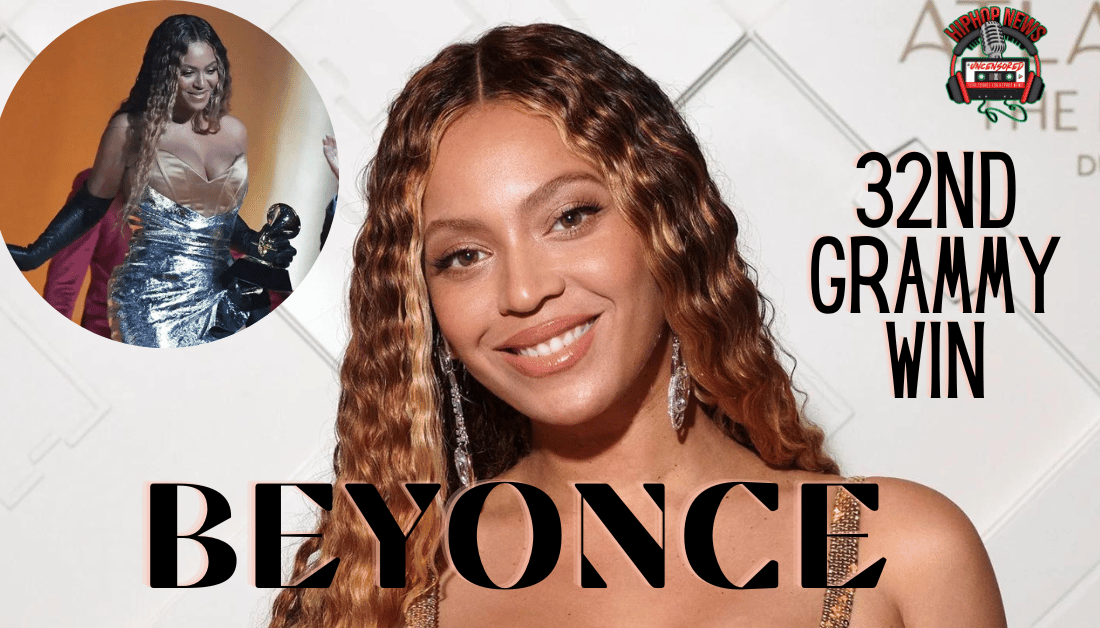 Beyonce Makes History At The Grammys. She wins her 32nd  Grammy. It all went down at the 65th Grammy Award Show.
Bey Was Crowned The G.O.A.T. At the 65th Grammys
Beyonce Makes History At The Grammys. Knowles -Carter is the most awarded individual in Grammy history.
According to ET, Beyonce won her 32nd Grammy for Best Dance/ Electronic Music Album.
Her Renaissance has done very well. Georg Solti held the title for 31 wins. However, as always Beyonce shattered the title.
In addition, Beyonce won for Best Traditional R&B Performance and Best R&B Song.
Instagram was lit up with Beyonce sharing her excitement. This IG post was sent before a monumental win.
Here is what Beyonce shared,
"To my Hive, thank y'all so much for all of your love and loyalty! Big thank you for the BREAK MY SOUL and CUFF IT wins!!!" she wrote. "To The Dream, Tricky, HOV, and Big Freedia. I love y'all! Syd, I've always been such a fan of yours. Thank you. Nova Wav, Morten Ristorp, Raphael Saadiq, and Nile Rodgers, thank you for pouring into CUFF IT. Big thanks to Sabrina Claudio, Nick Green and Patrick Paige II. PLASTIC OFF THE SOFA is my favorite song on RENAISSANCE most days. It's hard to pick though. Haaa."
To top it off, Beyonce gave a short by sweet speech,
"Thank you so much. I'm trying not to be too emotional. I'm trying to just receive this night," a visibly emotional Beyoncé said, thanking in particular the LGBTQ community for their support of her music. "I'd like to thank the queer community for your love and for inventing the genre."
Furthermore, Beyonce she emphasized her gratefulness to the LGBTQ+ community.
"Renaissance," an unapologetic, genre-bending album that celebrated Black queer joy while recording with grief and loss and honoring house and dance hall music, is trending and defines the current cultural moment in a way that no other album of the year nominee has, said USA Today."
Some were disappointed, Beyonce has never won for Best Album. Keep in mind, Beyonce broke a record in 2022.
It was being the most awarded female artist. That year, she took home her 28th Grammy.
In fact, Beyonce surpassed Alison Krauss. Krauss previously held the record.
Additionally, Beyonce and Jay-Z share the record for most nominations. Each has 88 nominations between them.
Clearly, Beyonce is one of the greatest entertainer of all time. Another important factor, Beyonce has raised the bar high.
As well as, inspiring a generation of young girls. Granted, Beyonce has enjoyed a illustrious career.
Beyoncé – CUFF IT (Music Video)

Notably, Beyonce continues to inspire and uplift women everywhere.
Another key point, Destiny's Child broke barriers as an all black girl group.
Along with, Kelly Roland and Michelle Williams, Destiny's Child were nominated for 14 Grammys. They won 3 Grammys.
I digress, Beyonce also thanked TikTok vocalist. She said,
"It feels great to be honored for the vocal performance," she added. "Thank you to all the talented vocalists who killed those beautiful TikTok renditions! I feel very grateful and filled with joy!"
Now, you know why Dubai paid Beyonce allegedly $24 million to perform.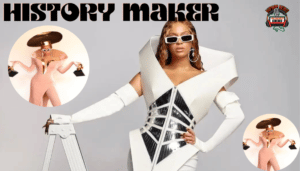 The Hip Hop News Uncensored. It's the Leader in Hip Hop content on YouTube