Did Jay Z Leave 50 Cent Out Of Superbowl Commercial?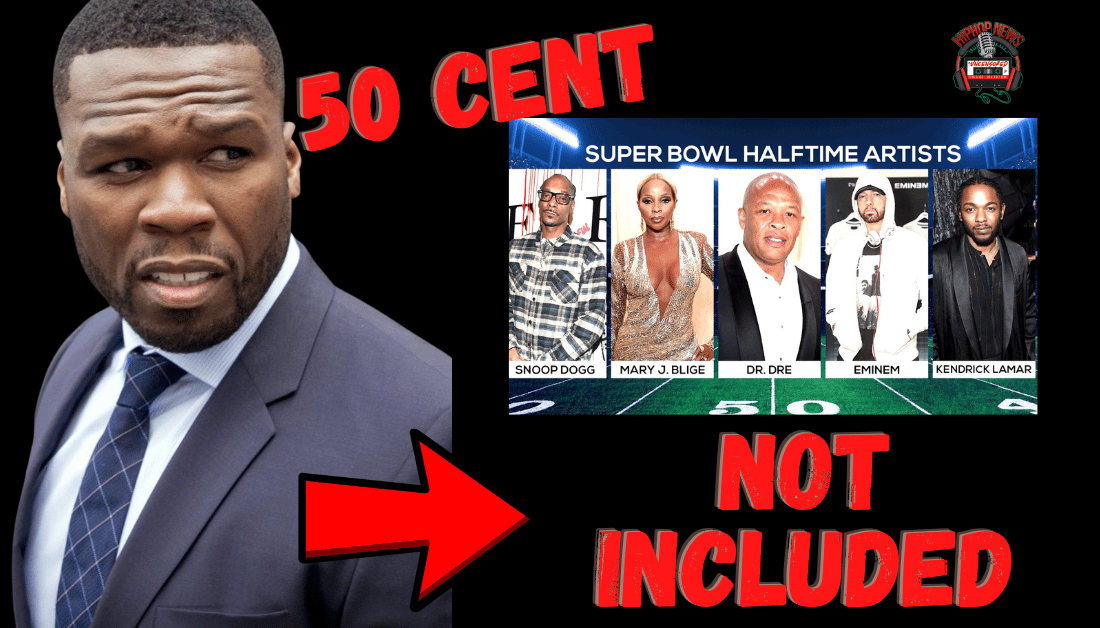 Fifty Spills The Team On Big Boy's Show
Did Jay Z Leave 50 Cent Out Of Superbowl Commercial? In other words, Fifty believes he was left out of all campaigns for Superbowl. And, he is convinced Jay had something to do with it.
We are all aware of the beef between Fifty and Jay, as reported by Black Enterprise. However, we did not know Fifty may have been shunned by Jay.
Jay's RocNation was in charge of advertising for the half-time game. Therefore, any advertising must have been approved by RocNation. Furthermore, Jay may have overseen it all.
Having said this, Fifty shared his thoughts with Big Boy. This conversation took place last week. During the conversation, Fifty talked about a few things.
Primarily, it was his conversation about Jay that was highlighted.
"I WASN'T IN THE AD BECAUSE OF….JAY-Z AND THEM WAS PUTTING IT TOGETHER," 50 CENT EXPLAINED. "AND I THINK THEY STILL HARBOR SOME ENERGY TOWARDS ME."
Fifty went on to say, he was told the NFL had an issue with him. But Fifty was not given any details. He was not aware of any issues. So, he felt Jay may have called the NFL.
Of course, this is all alleged. We only have Fifty's idea of what happened. At first look, it appeared Fifty was reigniting the beef with Jay. Shortly after, Fifty declared there was "nothing" to discuss with Jay.
Now, what is surprising to me is he mentioned it. If things are good between him and Jay why talk about it? Isn't that old news? Obviously, Fifty wanted to get it off his chest.
Check out the video above for more details.
Hip Hop News Uncensored. It's the Leader in Hip Hop content on YouTube