Is Azealia Banks A Hater?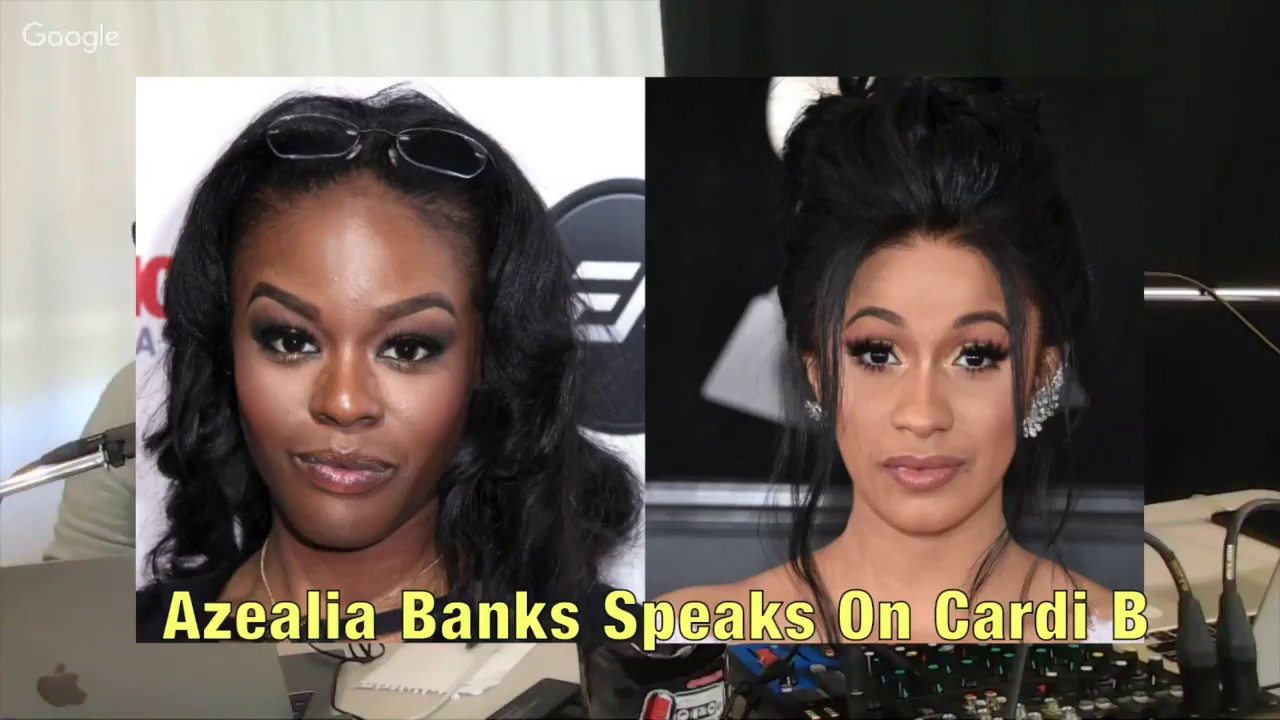 O'God and Sam Ant discussed the ongoing beef between Azealia and Cardi B. Recently, Azealia was on The Breakfast Club. Azealia was discussing the current climate of music. The interview with Charlemagne, DJ Envy, and Angela Yee started out well but it soon went left. Of course, Charlemagne asked Azealia about her calling Cardi B illiterate, a rat, and saying Cardi B reminds her of a caricature. Azealia gave a bland explanation of her choice of words about Cardi B.

The feud between Azealia and Cardi B stem from a twitter rant.  In September when Azealia saw Cardi B song "Bodak Yellow had become No.1 on the charts Azealia accused Cardi B of only being black when "black want to include themselves in a success story", while also noting of "Bodak Yellow" that " I wanted spicy Latina and she gave me poor mans Nicki." Of course, she was referring to Nicki Minaj.  Azealia said, Cardi B is illiterate, a rat and Cardi reminds her of a caricature.

Azealia Is Notorious For Starting Twitter Beefs
In fact,In 2012, Azealia was asked to accompany Nicki Minaj on tour but she declined. Azealia claimed, she was finishing up  her own album and could not attend. Nicki went on twitter and "#ManTheseBitchesDelirious", allegedly in response to Azealia's decision.
In 2016, Azealia was suspended from Twitter after insinuating that Zayn was stealing her work.  Sam Ant suggested that Azealia is dragging Cardi B because she is jealous of Cardi B success, nothing more. O'God responds by suggesting that Azealia was really talking about empowering women of color in the music industry. The music industry seemed to be headed in that direction but now it appears they have taken a turn.
Don't Come For Cardi Azealia / Cardi Answers Back!
"How smart are you if you don't know that the meaning of illiterate means to not know how to read or write," Cardi B, whose real name is Belcalis Almanzar, wrote on her Instagram. "I can do both, and speak 2 languages fluently. Just because I mix a few words up forget to use commas or misspell a few words doesn't make me illiterate and doesn't make me stupid."
"Because I laugh a little harder or talk a little louder doesn't make me a caricature! You think your [sic] advocating for women and your [sic] doing the opposite," she added.
A short time after the post, the Cardi B deleted her Instagram account.
For more Hip Hop Entertainment News go to our YouTube channel, Hip Hop News Uncensored