Mayweather Was the Cause of Friends Murder Suicide?!?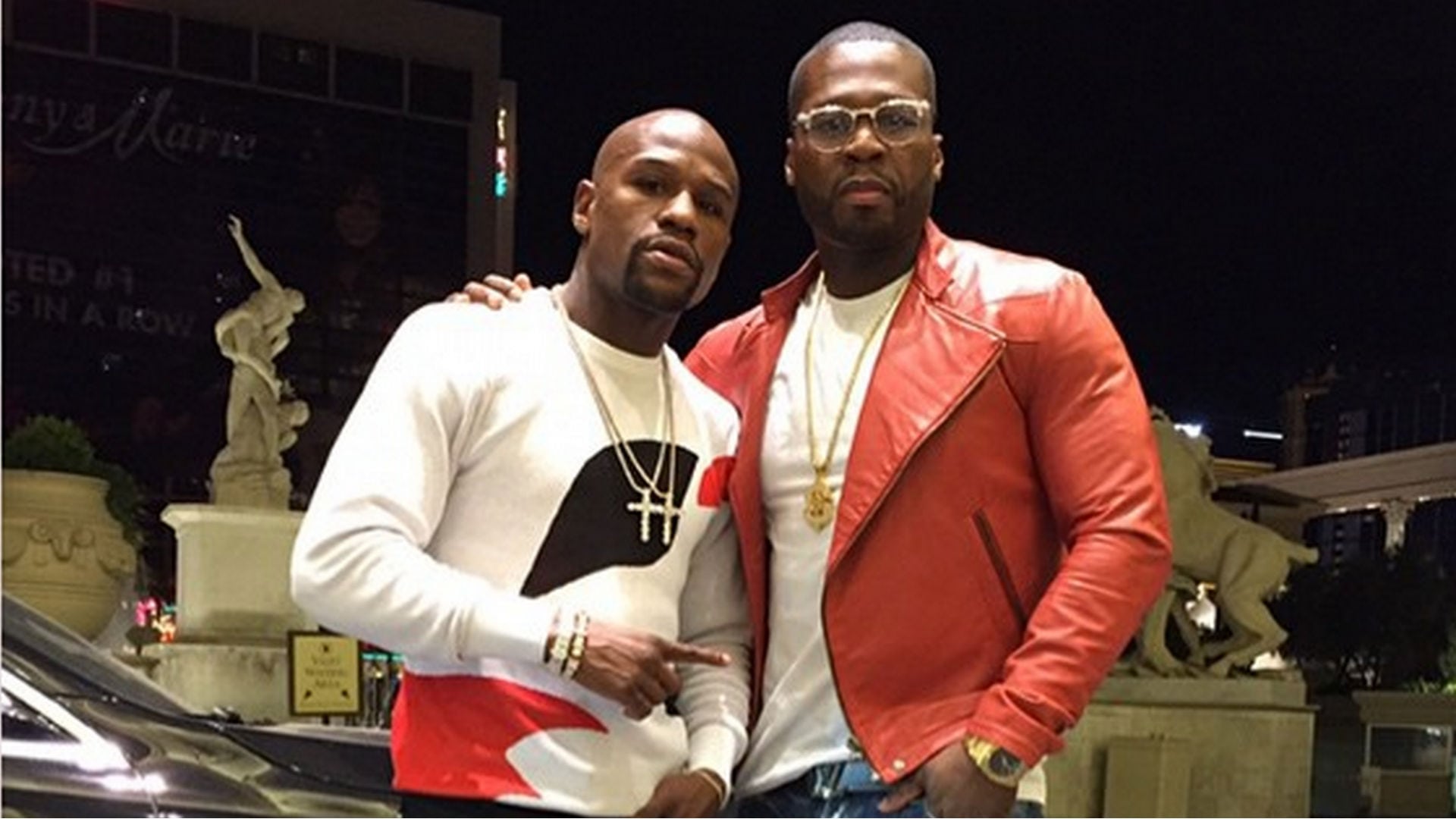 On the Uncensored Truth Podcast O'God and Sam Ant talked about the new developments with the beef between Floyd Mayweather and Curtis Jackson aka 50 Cent.  Jackson and Mayweather were once good friends but their friendship went south a few years back. We all thought that they had squashed their beef. However, earlier this week Mayweather went on social media and tore Jackson a new one, so to speak. Mayweather opened up a can of whup ass. Did he think Jackson was not going to fire back at him?
What happened to Mayweather's best friend?
Stephanie Moseley was a star on the popular show"Hit The Floor", her husband, Earl Hayes was a member of Mayweather's "Money Team" and and rap artist that was also signed to Mayweather's record label. Hayes and Moseley were part of a murder suicide. Hayes killed his wife then shot himself.
TMZ reported that residents at a swanky L.A. apartment complex near The Grove heard shots ring out early Monday morning  on Dec. 8, 2014. The SWAT team raced to the scene and knocked down the door of an apartment … and found 2 people shot to death. Sources close to the couple said Hayes accused his wife of infidelity with famous singers, Chris Brown and Trey Songz. Moseley had been a back up dancer for a lot of singers so it was easy for Hayes to believe the accusations against his wife.
Jackson is telling the truth about Mayweather's involvement in murder suicide case
"Tell everybody why you was on FaceTime when he killed Stephanie and himself. Because he was confronting you about f***ing his wife. You was pumping all that Trey Songz s**t, get the f**k outta here. You didn't give a f**k you just went to watch the ball game" – 50 Cent
In a TMZ report Mayweather was FaceTiming Hayes and encouraging him to leave his wife on the morning of the killing. Hayes was getting very upset because Mayweather suggested that Moseley was cheating on him. Also, Mayweather said Moseley was bad for Hayes rap career. This would send anyone into a rage, especially if they had some insecurities about their relationship. It appears Jackson does have the scoop on Mayweather's involvement in fueling Hayes rage towards the allegations of his wife cheating on him.
Well, this is what happens when friends become enemies. There is an old saying, all is fair in love and war!!!!!
For more Hip Hop Entertainment News go to our YouTube channel, Hip Hop News Uncensored