Randy Moss: A Supporter of Chick-a-Boom's Vision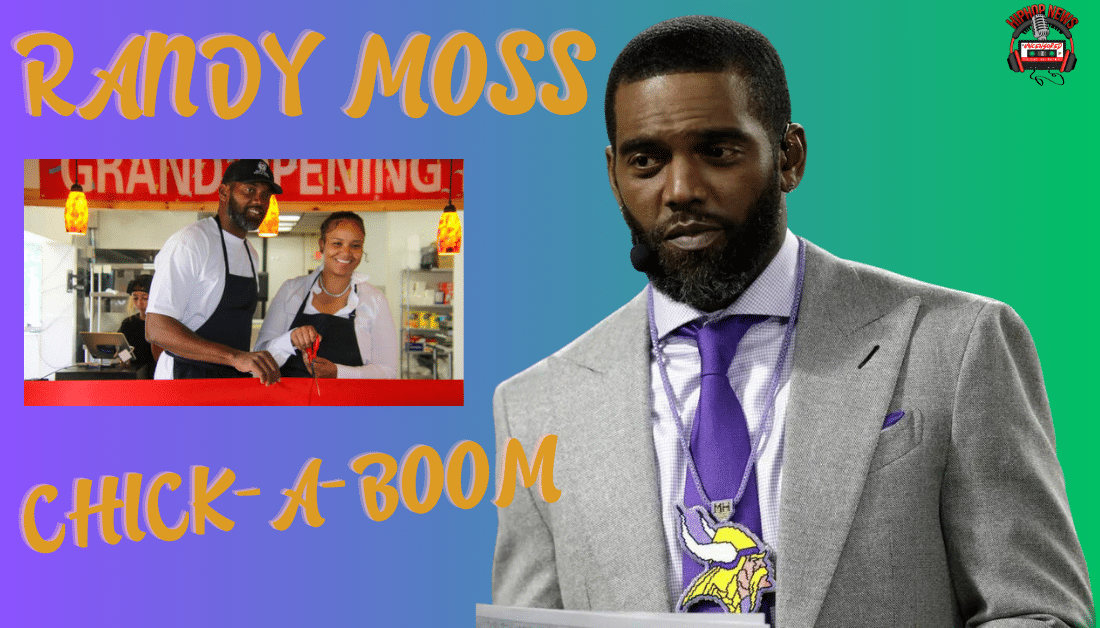 Randy Moss: A Supporter of Chick-a-Boom's Vision. Former NFL superstar Randy Moss has thrown his support behind a new restaurant concept called Chick-a-Boom. Founded by a black entrepreneur, this unique eatery aims to revolutionize the dining experience by combining delicious comfort food with a vibrant atmosphere. Moss, known for his exceptional taste on and off the field, has recognized the potential and vision of Chick-a-Boom, leading to an endorsement that has caught the attention of many.
Black Co-Founder's Restaurant Concept Gains Randy Moss' Endorsement
Randy Moss: A Supporter of Chick-a-Boom's Vision.
As stated by Black Enterprise, Moss celebrated the opening of a Chick-A-Boom drive-thru in Philadelphia.
On July 20, 2023, the popular restaurant Chick-A-Boom opened its doors.
Chick-A-Boom restaurant was founded in 2019, according to AfroTech.
Brittany Tolliferreo is the proud owner of Chick-A-Boom.
To top it off, Tolliferreo is a black woman entrepreneur.
Moss had aligned his resources with Tolliferreo to promote her brand.
Primarily, because he believes in her brand which provides a great dining experience.
The idea and concept of Chick-A-Boom was to break the mold of traditional dining establishments.
Especially since its franchise became popular in sports stadiums.
Keep in mind, that traditional sports arenas serve basic foods.
However, many arenas are seeking to provide a unique dining experience for sports enthusiasts.
It appears, that Chick-A-Boom is doing just that.
Keeping with the new tradition of Chick-A-Boom the franchise has expanded.
With a focus on providing delightful comfort food in a lively and welcoming setting.
This restaurant aims to offer a memorable experience for every customer.
View this post on Instagram
The former NFL superstar, known for his explosive plays on the field, has shown his appreciation for the unique dining experience.
After Tolliferreo started Chick-A-Boom during the pandemic, it has thrived.
Their menu features delectable comfort food, a vibrant atmosphere, and a great ambiance.
This establishment aims to cater to a diverse clientele seeking a memorable culinary adventure.
Randy Moss' endorsement has undoubtedly brought added attention to Chick-a-Boom.
As a respected figure in sports and philanthropy, Moss' support carries considerable weight and adds credibility to the restaurant's vision.
It is a testament to the black co-founder's entrepreneurial spirit and innovative concept.
The restaurant is poised to attract even more patrons with Moss's endorsement.
Who are eager to indulge in its unique blend of delicious cuisine and a lively atmosphere.