Tyler Perry Unveils Trailer for 'Maxine's Baby: The Tyler Perry Story'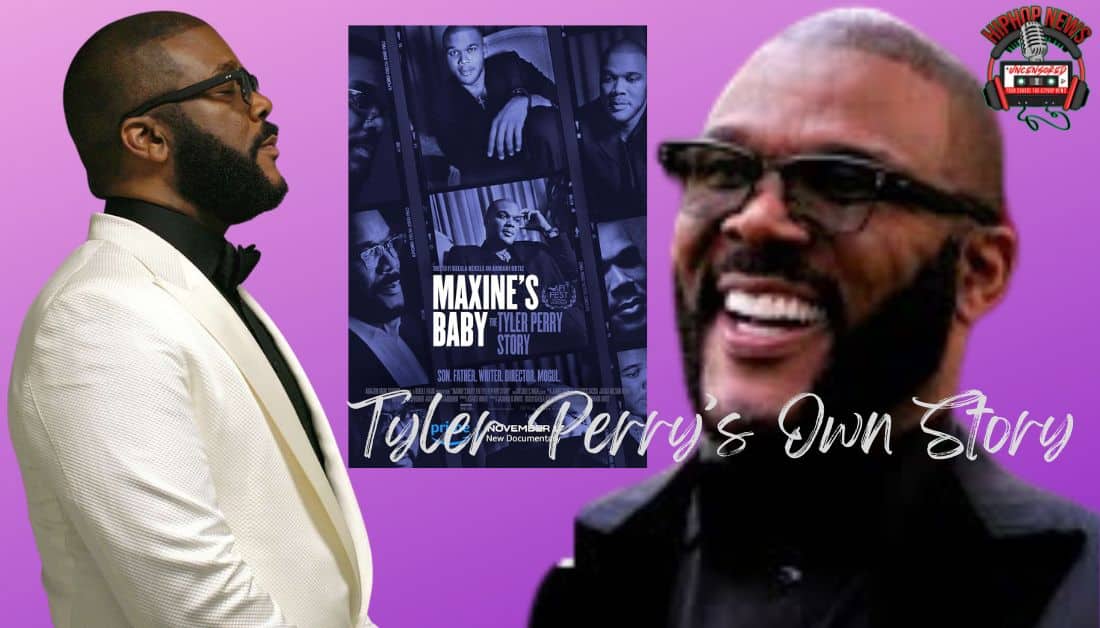 Tyler Perry's deeply personal story is about to hit Prime Video. Maxine's Baby: The Tyler Perry Story trailer drops.
'Maxine's Baby: The Tyler Perry Story' Explores the Personal Journey That Makes Tyler Perry Who He Is Today
Tyler Perry, the renowned multihypenate is once again captivating audiences. This time he's sharing his own deeply personal journey. 'Maxine's Baby: The Tyler Perry Story' explores the journey of the writer/actor/filmmaker/studio head and media titan. It will be made available exclusively on Prime. With his unique storytelling and unparalleled ability to connect with viewers on a personal level, Perry takes us on an intimate exploration of his own personal journey. No doubt this story will leave a  lasting impression as it delves deep into the trials and tribulations of Perry's life. Tyler is offering a raw and unfiltered look into the experiences that have shaped him as a person and an artist.
You may think you know his story, but you've only heard snippets. Underneath this entertainment behemoth is a man working humbly to heal his childhood trauma by transforming his pain into promise. The Prime trailer describes it this way:
"Maxine's Baby: The Tyler Perry Story, a nod to his mother's love, is a tender and intimate portrait of the visionary and innovator. His harrowing but faithful road to the top of an industry that didn't always include him. With unfettered access, this special project is leading us into the inner world of a man. His story has never been told like this before. As he becomes a father and a media mogul, he has the mission to pave his own road to the top. The product is a profound lesson on remembering where you came from to know where you want to go."
An Intimate Exploration into Tyler Perry's Personal Journey
Through 'Maxine's Baby,' Tyler Perry fearlessly exposes his vulnerable side, inviting viewers to join him on a journey that is as personal as poignant. With this story, Perry sheds light on the struggles he faced growing up, the challenges he encountered on his path to success, and the profound impact his family had on his life. By baring his soul on screen, Perry offers a powerful testimony that resonates with audiences. He's reminding us that no matter our circumstances, we all possess the strength to overcome adversity.
Different facets of his journey are under the spotlight. His triumphs, heartbreaks, and moments of enlightenment are a teaching lesson for us all. Tyler is allowing us to reflect on our own experiences, making 'Maxine's Baby' a transformative experience for all who watch it.
Check out the trailer now –
For more on Tyler Perry… hit us up!
Hip Hop News Uncensored. It's the Leader in Hip Hop content on YouTube!