Roxxane Shanté. Backbone of Hip Hop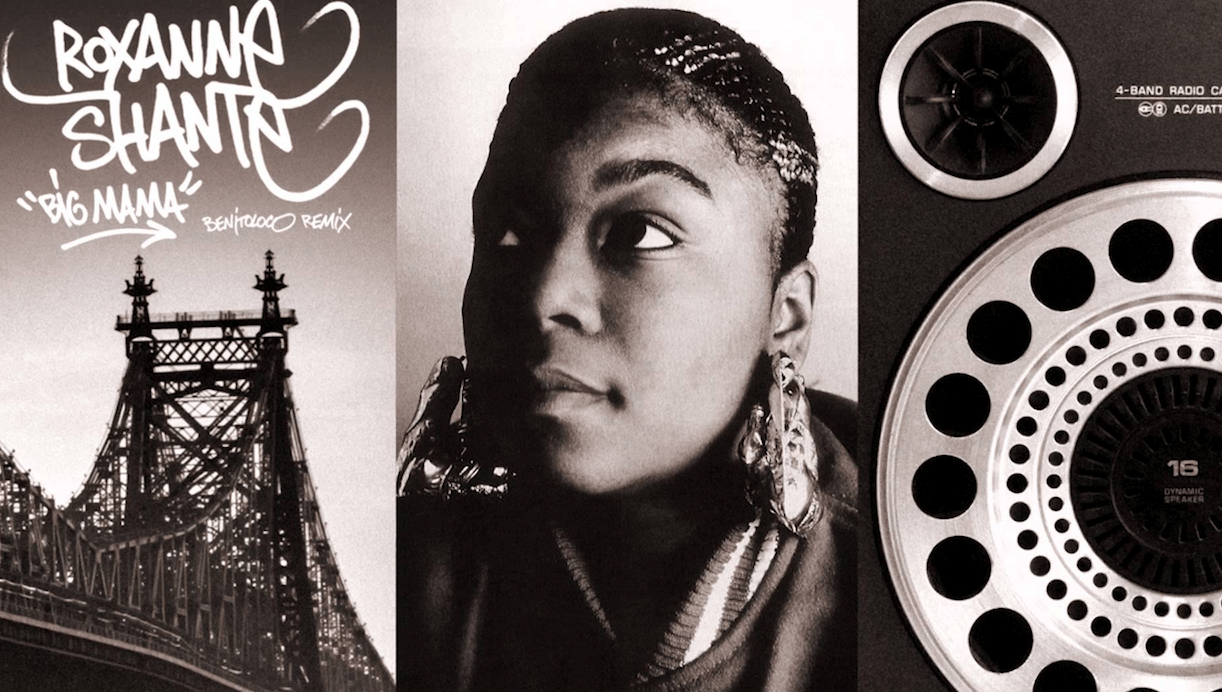 What true Hip Hop Head doesn't know about Roxanne, Roxanne?
Wow. I remember when my I first heard the vicious one take, on the spot, improvised recording that took place in the Queensbridge projects in DJ Marley Marl's apartment. Roxanne recorded it off the top of dome. Between laundry cycles. No wonder she's a doctor now.
This is a fantastic article from the Now Toronto website about the Netflix biopic that's coming out today about the Real Roxanne. Roxanne Shanté. Can't wait to watch it. You should "Netflix and chill".
Roxanne Shanté was only 14 years old when Roxanne's Revenge, the battle track that would secure her place among hip-hop's canon of legends, was released in 1984. The song is pure clap back: a biting takedown of hip-hop trio U.T.F.O, who recorded Roxanne, Roxanne that same year, a song about a woman who rejected their advances.
The Roxanne Shanté Biopic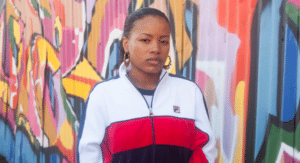 Shanté's remake was originally recorded off the top of her head and in a single take. (She had to do it fast so she could get back to finishing her mother's laundry). Yet it made such an impact on the burgeoning rap scene that it kicked off one of the greatest rap beefs of all time, the Roxanne Wars. Over the next two years, nearly 50 answer tracks from emcees riding the tidal wave of the song's popularity were recorded.
The biopic Roxanne Roxanne, available March 23 on Netflix, tells the story of the young woman at the centre of it all. Shanté grew up in a Queensbridge, New York City housing project. The daughter of a single mother struggling with alcoholism, she was a maternal figure to her three younger siblings before having her own baby while still a teen. Director/writer Michael Larnell wrote the film after extensive interviews with Shanté, promising an up-close-and-personal look at the rapper's life straight from the source.
Around the time of Roxanne's Revenge, a 14-year-old Michie Mee was also hitting stages. She would go on to become a pioneering hip-hop artist in her own right, becoming the first Canadian emcee to sign a record deal with a major American label. She is also a friend of Shanté, the duo ran in similar circles in NYC, where Michie Mee attended the Christmas parties thrown by Shante's label Cold Chillin' records.

Over the past month, Michie Mee's been excitedly tweeting the biopic's release and on Friday you can find her live tweeting the film. In her own words, she speaks to NOW about Shanté's role in shaping hip-hop history.
---
"She was an artist, a young mother and a girl from around the way who represented all of us. She was very truthful and she spoke what she was living. She wasn't just writing from a woman's point of view. She wasn't trying to be the female emcee; she was just being an emcee.
"She was right on time with her journey. The film chronicles what emcees in general went through at the time hip-hop was forming. You have to look at how young [these emcees] were, and they were under pressure to build the genre. It wasn't just making records, doing a freestyle and joining a cypher. It was the scene coming together, and she was such a backbone.
"She had that mothering nature. She had to be a mother; she was taking care of siblings. It's how women are in communities, period. A lot of the male emcees in her Cold Chillin' family – Biz Markie, Cool V – gravitated to her mothering and her supportiveness. They gravitated naturally to just help a young lady with a baby. She was this pioneering female emcee, and yet, because she had a young child, it made them all play uncle.
"The [Roxanne Wars] emcees were not a part of Cold Chillin'. A lot of them weren't really getting noticed. Part of it was these emcees were trying to get recognition. She was a target for all, and she's a woman. So the first thing you're going to do as a man, if you can't compete with her lyrical content, is take [a misogynist] approach. Everyone's telling their truth, and their truth was to attack her. The scene gravitated to her, good and bad. That's how large she was at the time: males and females had to attack her, because she was the one. Just like in hip-hop today, there's still that core competitiveness in songwriting, because this genre was based off of battling: it's the WWE (World Wrestling Entertainment) approach.
"We were friends. I had family [in New York] and became part of the scene. We were kids, 14 and 15, and everybody had to be home at a certain time. So, it's not like we could hang out like how hip-hop artists hang out today because they're older. There was no internet. There was no Snapchat. There was no way of keeping up with each other. So it was just once every couple of months when we would see each other. In terms of referencing other female emcees in the press and media, we would let others know that we were aware of each other.
"We were supportive friends, and I'm so happy for her and this story. It's not just women who are waiting to see it but men, too, and the old school fellas: the guys that were there. Plus, a story about a female emcee is on Netflix, which is pretty cool."
WHO SHOULD GET THE BIOPIC TREATMENT?
Michie Mee lists eight essential female emcees who also deserve their own biopics:
MC Lyte
Yours Truly
We said me already, right?
Queen Latifah
Sweet Tee
MC Peaches
Monie Love
Jazzy Joyce
DJ Cocoa Chanelle
For more Hip Hop Movies, check out Hip Hop News Uncensored.