TI & Tiny Reality Show Suspended!!!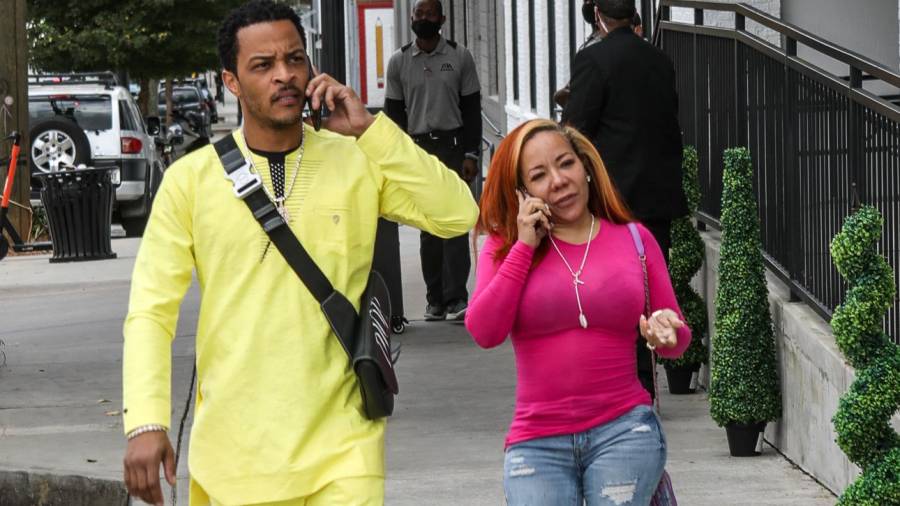 TI & Tiny Reality Show Suspended. Will the dynasty of this hip hop couple come crumbling down?
Is this the end of "The Family Hustle"?
TI & Tiny reality show suspended. At first, it appeared this was just a witch hunt. However, MTV Entertainment is taken the allegations seriously.
The production for the show has been halted. According to the Source, the network wants to gather more information. And, we all know what that could mean for T.I. and Tiny.
Apparently, the decision was made by T.I. and Tiny to stop production. But I am certain that there was some kind of discussion beforehand.
Especially, since all of the allegations of sexual abuse surfaced. Of course, both T.I. and Tiny are denying the allegations. In fact, T.I has made two statements on his social media platform. Here is what T.I. said on his Instagram:
"It's been extremely difficult for me to remain quiet in light of all the things that have transpired, and all the egregious allegations being tossed around about me and my wife," he said. He also implied that those who are making these claims are trying to lure him and his family into calling them "liars," which could lead to a civil suit."
With that said, it sounds like T.I. is preparing for a big fight. Not to mention, he is adamant about not doing anything wrong. In other words, T.I. is saying the allegations are not true but is choosing his words very carefully.
I really hope that none of these horrific allegations are true. And, that all of this can be cleared up. Although, this kind of thing will not just go away.
Be that as it may, I think T.I. may have to shell out a lot of money. We all know that it is hard to disprove allegation of this nature. At any rate, well will keep you all posted on the outcome.
Check out the video above for more details.
For more Hip Hop Entertainment News check us out at Hip Hop News Uncensored. It's the best YouTube channel for Hip Hop.