The Game Says Eminem Is The Greatest Rapper Alive!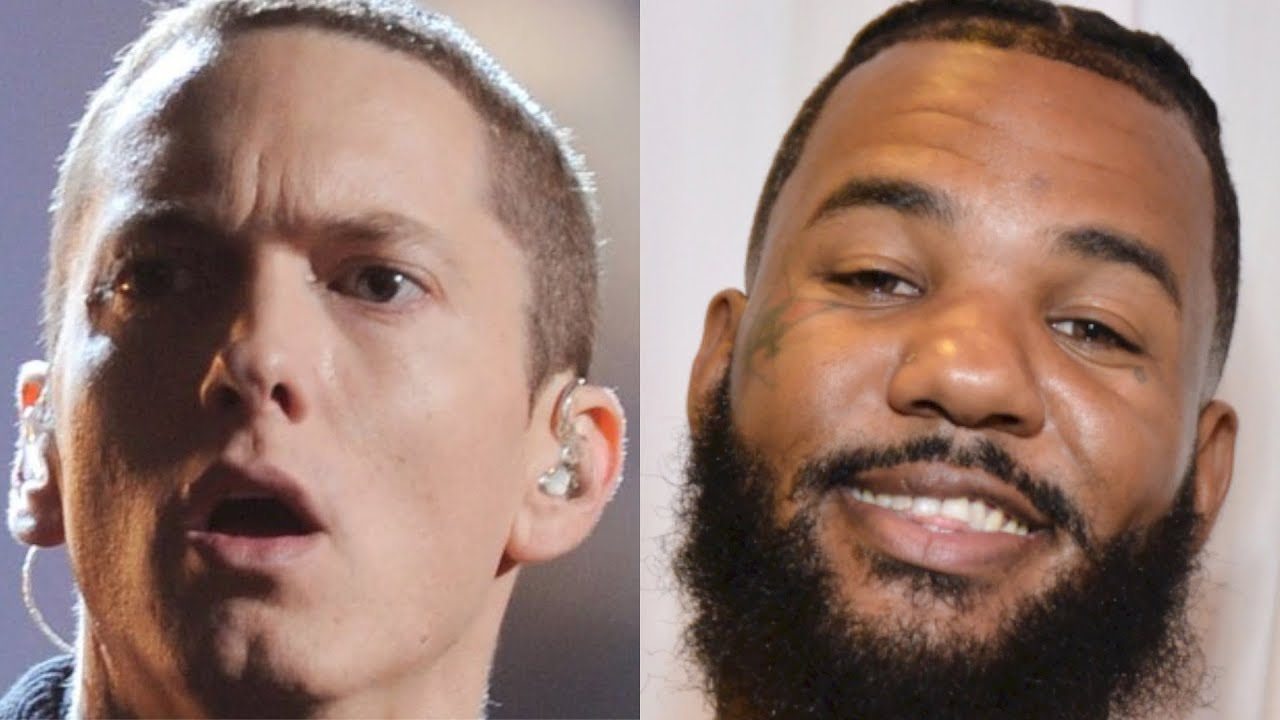 Superstar rapper Jayceon Terrell Taylor  better known as The Game suggest that Eminem is the best rapper alive. If He ever had to battle him he would run away fast.
Is Eminem the greatest rapper alive?
Rapper and producer Marshall Bruce Mathers III better known as Eminem or Slim Shady started his career when he signed with Dr. Dre's Aftermath Entertainment in 1997. After signing with Dre his career took off. Eminem  received a Grammy for his album The Slim Shady LP for best rap album. Eminem had great success with almost every project. In fact, no other white rap artist has come close to Eminem record sells and popularity.
Of course, it is a matter of opinion whether Eminem is the greatest rapper. Can anyone make such a comparison. Well, The Game did this very thing. The Game points out that not many rappers including himself are willing to battle it out lyrically with Eminem.
Fans voted on Ranker website and they agree with The Game
Ranker website took a poll on whether Eminem popularity has made him the greatest rapper alive. The fans put Eminem above rap icon Tupac, Biggie Smalls, Nas and Jay Z. The reasoning was that Eminem has sold over 170 million albums and is the best selling artist of the 2000's. He has always paid his dues to the greats that came before him, according to a report on IHeart Radio website.
Eminem received over 2 million votes on the ranker's website. What other rap artist were polled would be the question? Especially, since only ranker's website was mentioned. However, Eminem himself does not claim the title of best rapper alive, he is careful to pay homage to his predecessors.
For more Hip Hop Entertainment News go to our YouTube channel, Hip Hop News Uncensored