Tinashe's Electrifying Visuals: Embrace Tantalizing Beats in 'Talk To Me Nice' Video!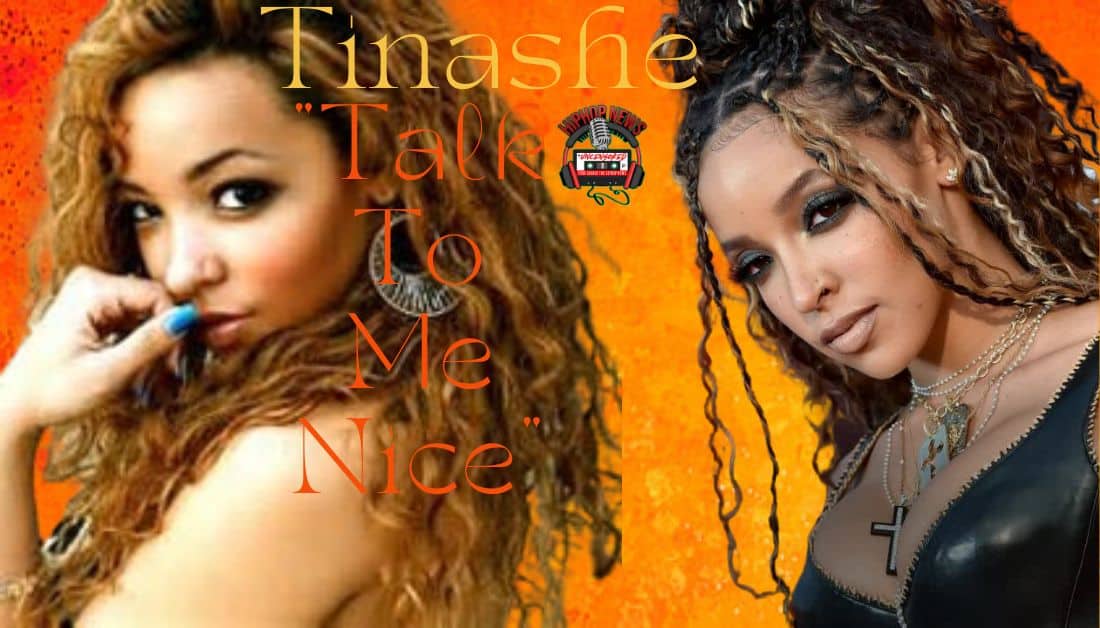 Tinashe wants everyone to 'Talk To Me Nice' in her new music video released this week. Her fans are praising her talent.
Tinashe's Electrifying Visuals: Unleash the Sensual Power of 'Talk To Me Nice'!
When it comes to delivering electrifying visuals and captivating audiences with her undeniable talent, Tinashe is a force to be reckoned with. With her latest music video for "Talk To Me Nice," she takes us on a mesmerizing journey. Prepare to be blown away as Tinashe embraces her sensual side and entices us with her irresistible magnetism.
Ignite Your Senses: Surrender to Tinashe's Tantalizing Beats!
From the moment the music starts, it's impossible not to be immediately drawn into her world. The pulsating rhythm takes hold of your senses, urging you to surrender and let the music guide you. Each beat is carefully crafted to elicit a visceral response. Tinashe's ability to control the energy of the song is awe-inspiring.
Each frame, each gesture oozes confidence, making it impossible to tear your eyes away. The synergy between the beats and her body creates an intoxicating fusion of sound and movement that is impossible to resist. Tinashe knows how to command attention with her electrifying visuals. The 30-year-old multi-talented artist is leaving a lasting impression that lingers in your mind long after the video ends.
Check out the official music video now.
Tinashe's "Talk To Me Nice" video is a testament to her artistry. Her ability to captivate audiences is admirable. Through her electrifying visuals and tantalizing beats, she invites us into her world and allows us to experience the power of music on a whole new level. Fans can't wait to see what she has in store for us next.
Hip Hop News Uncensored. It's the Leader in Hip Hop content on YouTube!