Shenseea Returns in Visual for 'Sold Out'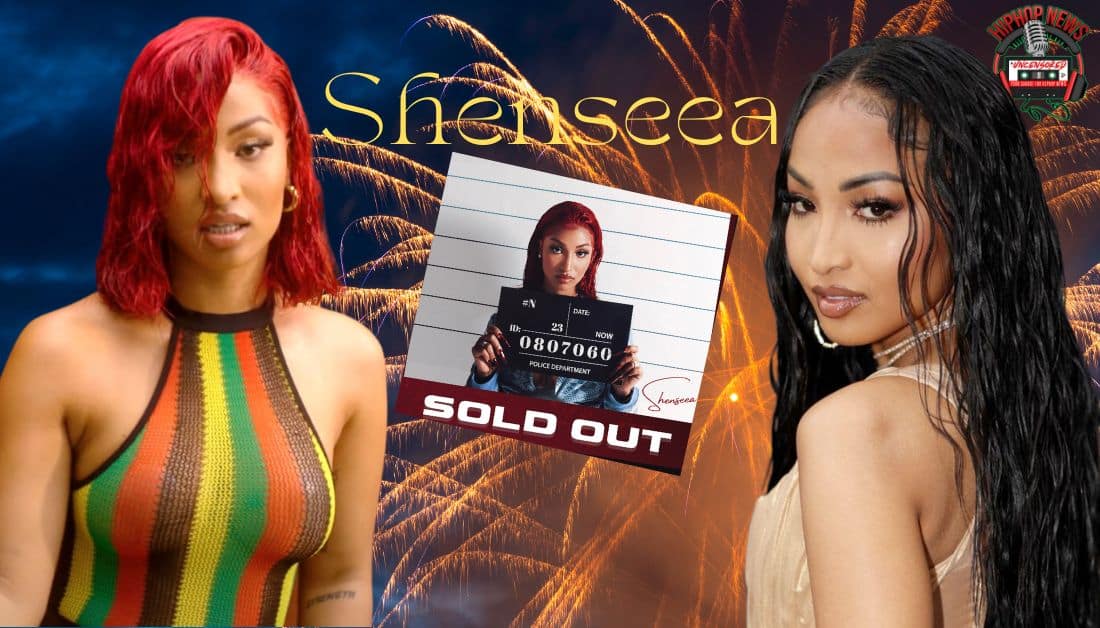 Shenseea returns with a gritty new banger in 'Sold Out'. The young Jamaican beauty leaves it all on the line with fans.
Shenseea Returns to the Music Scene With Sexy New Visualizer for 'Sold Out'
Shenseea returns to the music scene in a sexy new visual.
The song is 'Sold Out' and it is hot.
But then what do you expect from the sexy 26-year-old DJ/singer/songwriter from Jamaica?
Shenseaa – real name Chinsea Linda Lee – is leaving nothing to the imagination in this one.
You can see the visual for yourself below.
Never one to disappoint her fans, there are positive reviews all around.
After teasing the song on social media, she proves it is worth all the hype.
And it's only one minute and forty-seven seconds long.
The Rich Immigrants/Interscope Records production addresses her traitors and fake friends.
Could it be that she is sending shots in her outspoken lyrics?
Shot in her hometown of Kingston, Jamaica, peep some of her lyrics –
"Dem sell out like mi shoes dem / New money bring a newer dem / Dem fake but a come roun me / Acting like dem want the best for me / Straight truth I speak / But I don't snitch, I can hold my beak / I'm so real mi nuh need I.D. / Some gal don't got no loyalty / Dun chat / If yuh violate yuh will hear g*nsh*t / I'm the type to smile even inna mugshot / Cyah trust people easily / Friends turn enemies / Pu**y dem / Sold out, sold out, sold away"
Directed by AKA.Ruppi, check out Shenseea's official visualizer for 'Sold Out' now –
So how do you like this one?
Did you notice the cameos of her former labelmate Ding Dong?
Additionally, her former manager, Romeich is also in there.
The mesmerizing track will surely push you onto the dance floor.
Want more on Shenseea and your other favorite hip-hop artist… hit us up!
Hip Hop News Uncensored. It's the Leader in Hip Hop content on YouTube!