Royce Da 59 Exposes Shady Music Business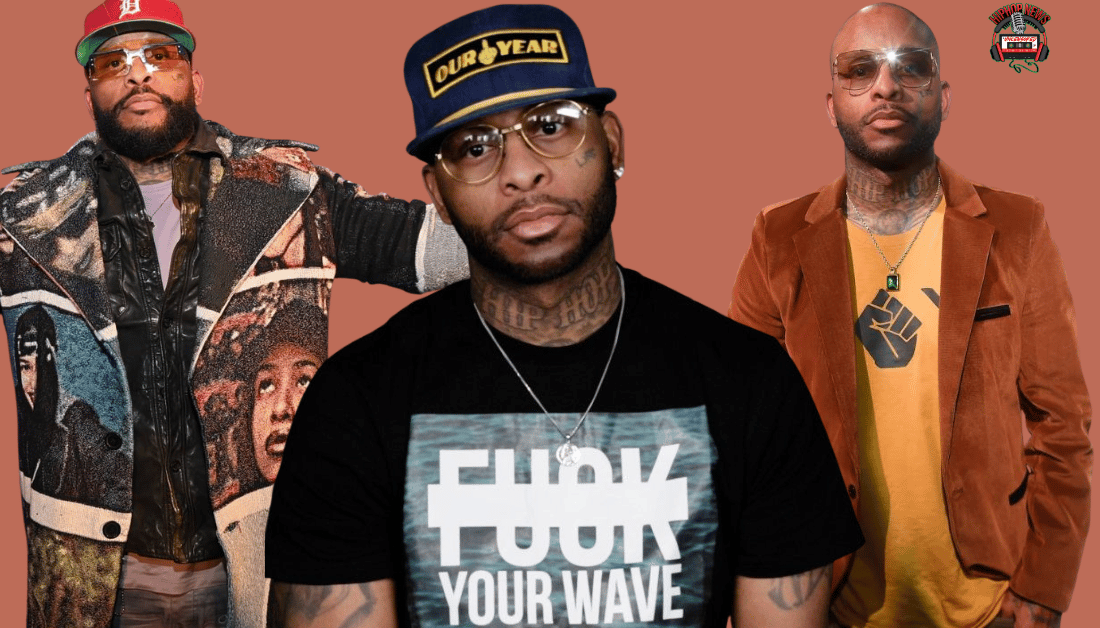 Royce Da 59 Exposes Shady Music Business. The rapper shared his expertise in hip-hop. Also, he talked about owning his own masters.
Royce Appeared On Eminem's Album: The Slim Shady
Royce Da 59 Exposes Shady Music Business. We have heard about music artist not owning their masters. During his interview with O'God and SamAnt, Royce explains it.
Eminem and Royce started a group together "Bad Meets Evil." In fact, Royce appeared on his album "The Slim Shady." Both went on to have success in the music business. This brings me to my point.
Fortunately, Royce had the opportunity to get his master's. Unfortunately, other young rappers may not get the opportunity to do the same.
In the first place, we talked about the 360 Slave Deal. That particular deal was given to the new artist. Here is a quick recap,
The new artist signs this 360 deal and gives up almost all of their rights to distribution, autonomy,musical performances,licensing,merchandising,publishing etc. Unfortunately, this practice of signing 360 deals are primarily reserved for the hip hop artist."
Although there are other facets of this shady deal, you get it. Well, for a lot of rap artists owning their masters was almost impossible. But as Royce stated, he owns his masters. This is very important.
When you own your music rights, you determine your worth. In addition, you created your own destiny, so to speak. In other words, you control almost every aspect of your brand.
Eminem ft Royce Da 5'9 & Mr. Porter freestyle – Westwood
Clearly, owning your brand is essential. A lot of today's music artists understand how to promote themselves. Especially, as it relates to promotion, distribution, and creativity.
Therefore, Royce is able to create music on his own terms. Personally, I think all artist should own their masters. Prince and Michael Jackson had great difficulty getting ownership of their masters.
Eventually, both were able to obtain them. But at what cost? Of course, I don't buy into conspiracy theories. Having said this, it is strange both Prince and Michael died not long after.
Needless to say, Royce's discussion was relevant. Not to mention, he could give some pointers to young artists. In particular, those who still allow the record label to keep their masters.
Keep in mind, that major record labels make millions. For that reason, they would not encourage artists to own their masters. Nowadays, rappers are getting more of an understanding of their rights.
Rightfully so. Once again, the hosts of Hip Hop News Uncensored have delivered. Great Interview!
Check out the video above for more details.
Hip Hop News Uncensored. It's the Leader in Hip Hop content on YouTube!