Offset Unleashes 'Hop Out the Van'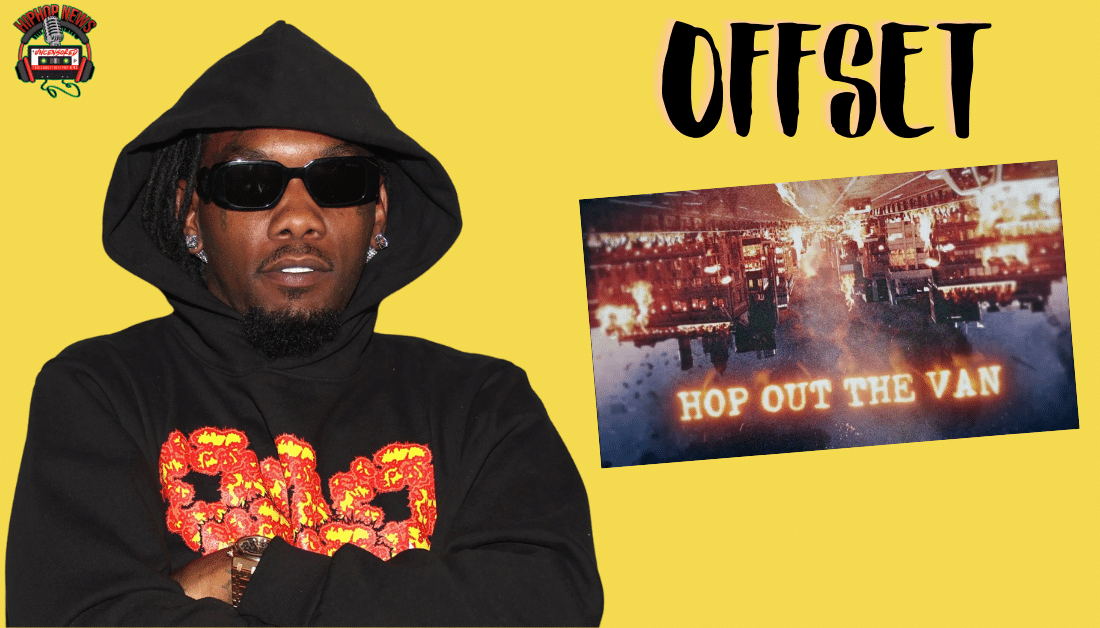 Offset Unleashes 'Hop Out the Van.' The Migos alum has again taken the music industry by storm with his latest release, "Hop Out the Van." This audacious anthem showcases Offset's unrivaled talent and serves as a testament to his status as a true musical genius. With a rebellious spirit and infectious rhythm, this track is destined to become a timeless masterpiece in hip-hop.
Offset's Audacious Anthem: 'Hop Out the Van'
Offset Unleashes 'Hop Out the Van.'
"Hop Out the Van" is a bold and commanding declaration of Offset's individuality.
As he fearlessly breaks free from societal norms and embraces his unique style.
From the first beat, the track captivates listeners with its pulsating energy and hypnotic melody.
Offset's distinct voice and impeccable flow effortlessly command attention.
Rapper Future, YG, and NLE Choppa appear in the video.
Some of the visuals show Offset partying in a club in NYC.
Then, you get to see Offset and his crew on the subway as he gives us a glimpse into his rap style.
Offset – Hop Out The Van (Official Video)
With Offset's lyrical flow and cinematic journey, we can see New York City in its splendor, as stated by Hot New Hip Hop.
its infectious hooks and dynamic production, this one is guaranteed to be a banger.
His musical genius shines through in every aspect of "Hop Out the Van."
So, check it out, tell us what you think.
Hip Hop News Uncensored. It's the Leader in Hip Hop content on YouTube!