Nate Dogg Greatest Hits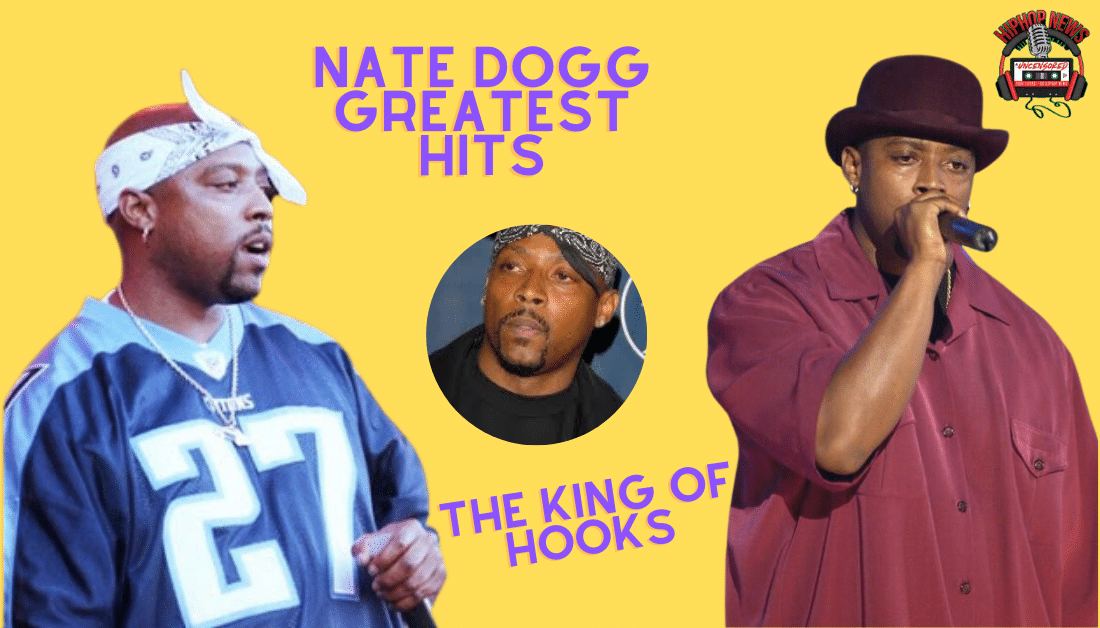 Nate Dogg Greatest Hits. Nate Dogg is one of the first artists to use a melodic voice in Hip-Hop. So what are his top hits?
The King of Hooks
Nathaniel Hale a.k.a Nate Dogg hit the scene in the early nineties.
Hailing from Long Beach, CA he joined a rap trio named 213. The group featured Snoop and Warren G.
After a window of success, he became the go to person for many Hip-Hop hooks.
His signature low, but smooth tone would soon catapult him to greatness.
The West Coast singer is largely responsible for the "gangsta funk" genre. Or in his words:
"It's the G-Funk era funked out with a gansta twist."
With inspiration from greats like Marvin Gaye and Maurice White, he's in good company.
Nate Dogg combined his deep, sweet sounding vocals with gangsta lyrics. Which was formerly unheard of.
Greatest Songs Feat. Nate Dogg
Upon branching out, he joined forces with numerous rappers to make history.
Importantly, this was in the midst of the East Coast vs. West Coast beef.
For instance, Eminem, 50 Cent and Ludacris are all on the opposite side of the coast.
Yet, the Dogg made some cultural classics with each artist.
Surprisingly, the King of Hooks never scored a number one hit alone.
But 50 Cent 21 Questions feat. Nate Dogg went number one in 2003.
Here are eleven of Nate Dogg's greatest hits according to Okayplayer.
Warren G. feat. Nate Dogg- Regulate
Snoop Dogg, Warren G, Kurupt, Nate Dogg- Ain't No fun
2Pac feat. Nate Dogg – All About U
50 Cent feat. Nate Dogg – 21 Questions
Dr. Dre feat. Nate Dogg, Hittman, Kurupt & Six-Two – XXXplosive
Snoop Dogg feat. Butch Cassidy, Tha Eastsidaz, Master P. and Nate Dogg – Lay Low
Fabolous feat. Nate Dogg – Can't Deny It
Ludacris feat. Nate Dogg – Area Codes
Dr. Dre feat. Snoop Dogg, Kurupt and Nate Dogg – Next Episode
Mos Def feat. Nate Dogg and Pharoah Monch – Oh No
Nate Dogg – I Got Love
It's no coincidence that Regulate takes the number one spot. Like Warren G. said in the song it's:
"Funk on a whole new level. The rhythm is the bass, and the bass is the treble. Cords, strings, we bring melody. G Funk, where rhythm is life. And life is rhythm."
His melodic singing of gangsta lyrics inspired a new generation. And countless rappers are even singing their own hooks today. Long live Nate Dogg.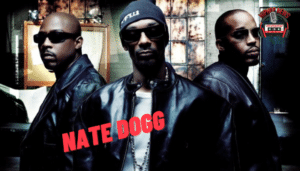 Hip Hop News Uncensored. It's the Leader in Hip Hop content on YouTube!