Lizzo Flying High In 'Special' Visual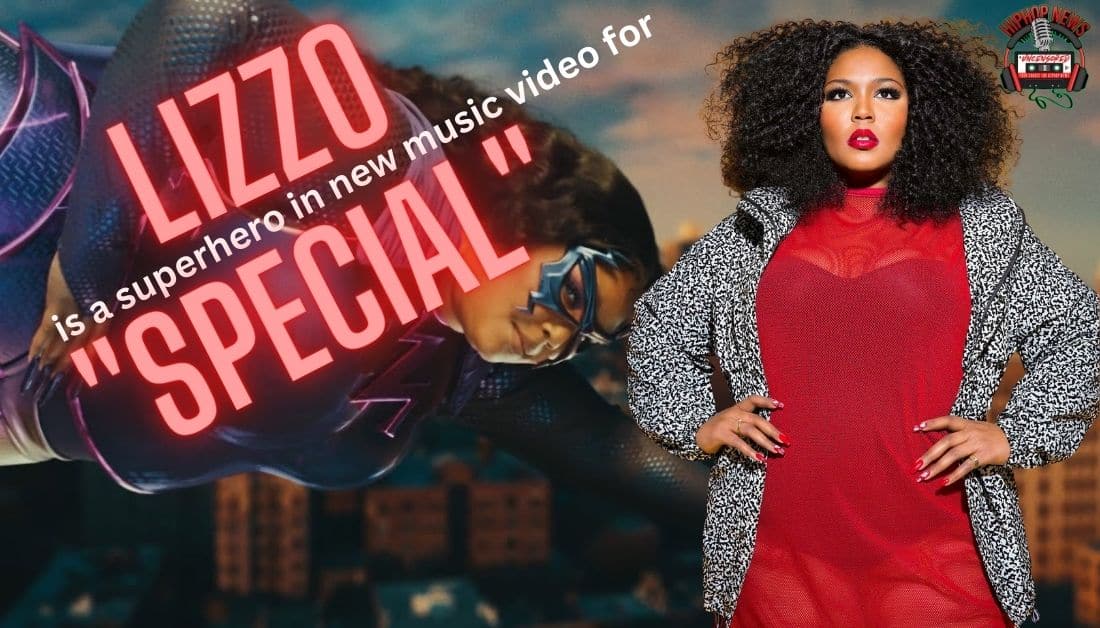 Lizzo flying in 'Special' video. As a superhero ready to take on all the haters, she has a message of pushing through.
Lizzo Flying In New Music Video 'Special' As A Super Hero
Lizzo flying in a new visual, literally.
The theme for her new music video for 'Special', has Lizzy taking on the role of a superhero.
Like her past work, this song also has the message of empowerment.
Touching on subjects such as bullying, fat shaming, and other phobias, she knows what her mission is.
Victims of such hate must find the strength to keep it moving.
Taking on the persona of a superhero, the 34-year-old singer/rapper/songwriter/actress is on a mission to protect others.
After a long day of saving the world from the haters, she removes her armor of protection, revealing her vulnerabilities.
You can see the video below.
Here are some of the lyrics –
"Woke up this morning to somebody in a video / Talking about something I posted in a video / If it wasn't me, then would you even get offended? Or Is it just because I'm Black and heavy? / Y'all don't hear me, though/ Fame is pretty new, but I've been used to people judging me / That's why I move the way I move and why I'm so in love with me…"
Directed by Christian Breslauer, check out the official music video or 'Special' right now –
Take that, haters!
Can I just say that the fabulous Lizzo sure knows how to create a spectacular video?
This song first debuted last April on SNL.
Want more on Lizzo… hit us up.
Hip Hop News Uncensored. It's the Leader in Hip Hop content on YouTube!