Lil' Cease in a Candid Interview With VladTV Says New Music is on the Horizon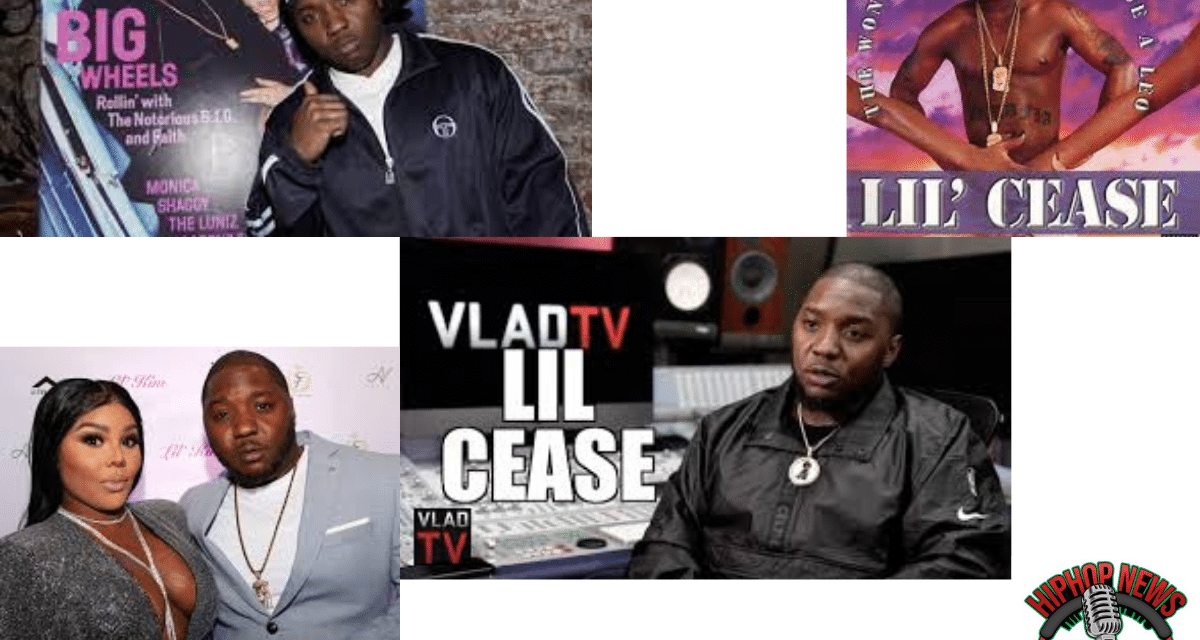 Rapper Lil' Cease recently went viral during an interview with VladTV where he opened up about other people penning for him. Namely the original queen of rap, Lil' Kim. Lil' Cease spoke honestly to VladTV sporting a black windbreaker and a Biggie Smalls medallion around his neck in loving memory of his friend and fellow label member, Christopher Wallace professionally known as The Notorious B.I.G.
Rapper Lil' Cease: Crush on You – A Classic
Known by his stage name Lil' Cease, James Lloyd (born August 20, 1977) is a rapper and former member of the hip hop group Junior M.A.F.I.A. In 1995, he released his debut album, "Conspiracy", and gained attention for his verse on "Player's Anthem," the album's highest-charting song. In the interview, Lil' Cease discusses how The Notorious B.I.G. taught him how to write rhymes and how Lil' Kim would pen entire verses for him.
Rapper Lil' Cease: Features
Name-dropping from mentor The Notorious B.I.G. throughout Cease's career helped keep him in the spotlight. Along with LeVert, Cam'ron, and Mase, Cease appeared on Def Jam's 1997 comedy film soundtrack for "How to Be a Player". The well-connected rapper had several notable people in his corner t support him through his musical career; such as Diddy, Carl Thomas, D. Dot, and other significant players in the golden era of Hip Hop.
The song Crush on You from Lil' Kim's debut album Hard Core was a number 1 hit on the Hot Rap Songs chart. According to Cam'ron, Lil Cease's verses on Crush on You were written by him. It is arguably the feature Lil Cease is most well known for.
Cease A Leo
Following guest appearances on other artists' albums, Cease released his only studio album The Wonderful World of Cease A Leo in 1999. The album peaked at #26 on the Billboard 200 and #3 on Top R&B/Hip-Hop Albums and features Jay-Z, Lil' Kim, and Bristal. Cease announced that he is returning to the studio for another album and that Jadakiss is on board with him.
Junior M.A.F.I.A.: A Reunion
Junior M.A.F.I.A. reunited in 2005 with Lil' Cease, Banger and MC Klepto to release Riot Musik, the group's second album. Lil' Cease sampled Jadakiss' "Letter to B.I.G." from the soundtrack to the film Notorious for his song "Letter to B.I.G." released in January 2009.