Kandi And Tiny Answer DVSN With 'If U Get Caught'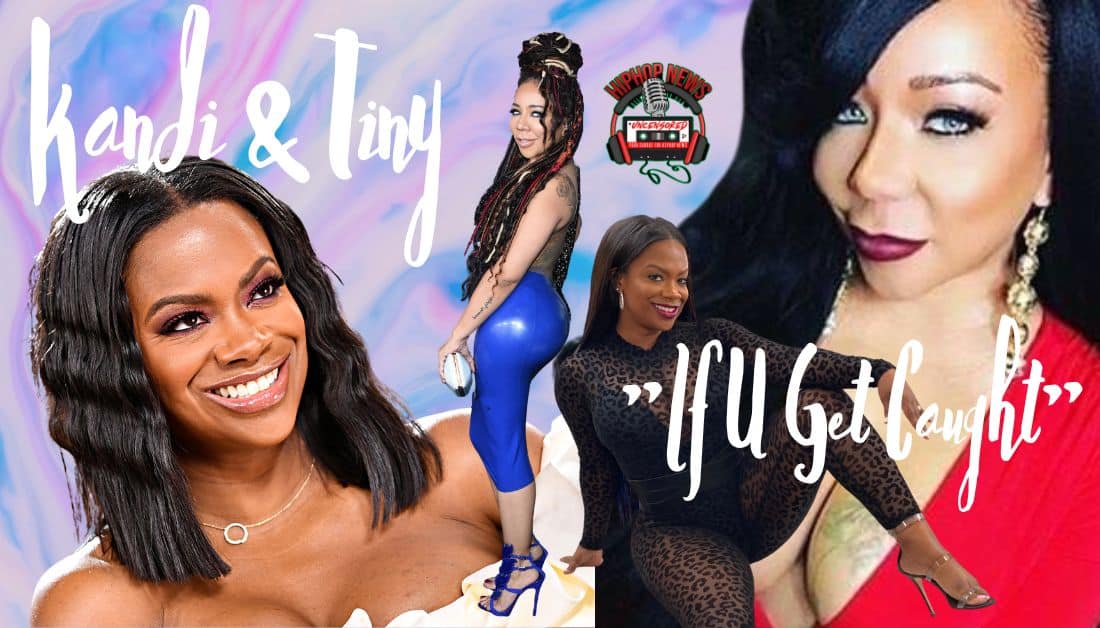 Kandi and Tiny dropped a music video for the song If U Get Caught. And it's the rebuttal to DVSN's song If I Got Caught.
Kandi and Tiny Come Together To Collaborate On Single 'If U Get Caught'
Kandi and Tiny come together to collaborate on the brand new single If U Get Caught.
The dynamic duo, part of the '90s girl group Xscape, are still making beautiful music together.
This song is certainly catchy and memorable.
While rumors are flying saying that the two are no longer friends, those rumors appear to be squashed.
You can see the video for yourself below, but first, check out some of the lyrics –
"All this division / that ya disrespecting women / how you want us to share / well you aint got enough *ick to spare / I'm a rich b*tch with a real savage side / I can flip this with the quickness, have another nigger inside…"
While fellow Xcape ladies Tamika Scott and Latosha Scott sat this one out, the harmonies of Kandi and Tameka are tight.
Yeah, they did that.
As you recall, DVSN put out a scathing song called If I Got Caught.
And Jay Z' is sampled in both cuts.
Addressing that song, the ladies had to put in their two cents –
"Ladies, , we couldn't let #dvsn get away with that toxic ass song #IfIGotCaught! So me & @majorgirl had to pull out our pen & represent for the ladies!
#IFUGetCaught #KandiAndTiny

Listen to @dvsn's song today before we post our response. Ladies after you listen you'll understand we had to do it! 🤣" – Kandi Burruss
You might wanna go check out the song by dvsn first.
Well, here is their answer to DVSN's song.
Check out the official music video for If U Get Caught by Kandi and Tiny right now –
And yes, all this back and forth is because of 'one little f*ck'.
Do Kandi and Tiny have another hit on their hands?
They call Kandi the Hitmaker for a reason!
Hip Hop lovers will definitely have this one on repeat.
Want more stories on Kandi Burruss and Tameka "Tiny" Cottle…hit us up.
Hip Hop News Uncensored. It's the Leader in Hip Hop content on YouTube!