'Hard On Myself' by DDG Vid is Captivating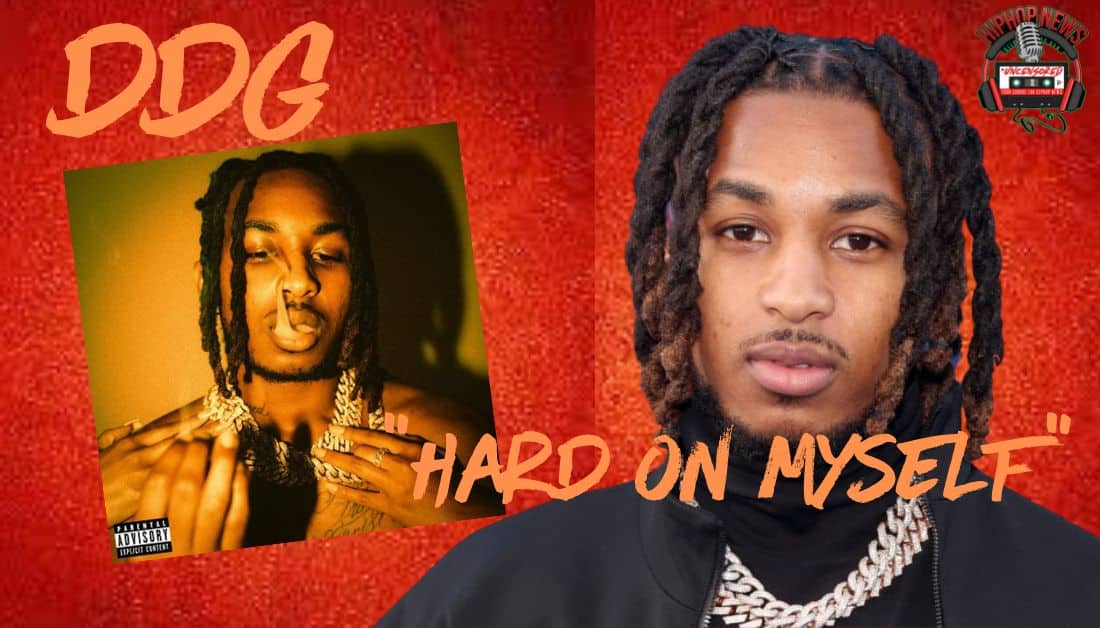 Hard On Myself by DDG is here and it's captivating. Fans are expressing their satisfaction with this one, and it's well deserved.
Hard On Myself  By DDG Is Here
DDG, the multi-talented rapper, singer, and social media sensation, has recently dropped his highly anticipated music video for his hit single 'Hard On Myself'. The video showcases DDG's electrifying energy and captivating visuals, making it a must-watch for fans and music lovers alike. With its unapologetic brilliance and powerful message, this song is making it's mark.
In his latest music video, DDG proves once again why he is a force to be reckoned with in the music industry. 'Hard On Myself' is a visually stunning. From the very first frame, viewers are instantly drawn into DDG's world, effortlessly blending raw emotions with high-energy performances.
You can see the video below.
Unleashing Unapologetic Brilliance: DDG Takes the World by Storm With Newest Music Video
With 'Hard On Myself', the 25-year-old rapper/singer/songwriter showcases his unapologetic brilliance and fearlessness as an artist. The music video is not only visually captivating but also carries a powerful message of self-reflection and personal growth. DDG opens up about his struggles and emphasizes the importance of self-love and resilience.
Through his charismatic screen presence and engaging storytelling, DDG effortlessly captures the attention of his audience. The visual serves as a reminder that even in the face of adversity, one can rise above and overcome any challenges that come their way. DDG's unapologetic brilliance shines through in every frame, leaving viewers inspired and motivated to conquer their own obstacles.
Check out the official music video now.
This latest music video is truly a visual spectacle that showcases his immense talent and creative genius. With its captivating visuals, electrifying energy, and powerful message, the video sets a new standard for music videos in the industry. DDG's unapologetic brilliance shines through in every aspect of the video, leaving fans and viewers eagerly anticipating what he has in store next. So, buckle up and get ready to be captivated by DDG's undeniable talent and mesmerizing visuals.
Want more on DDG… hit us up!
Hip Hop News Uncensored. It's the Leader in Hip Hop content on YouTube!