Eminem Blasts 'Juice Head' Melle Mel On New Track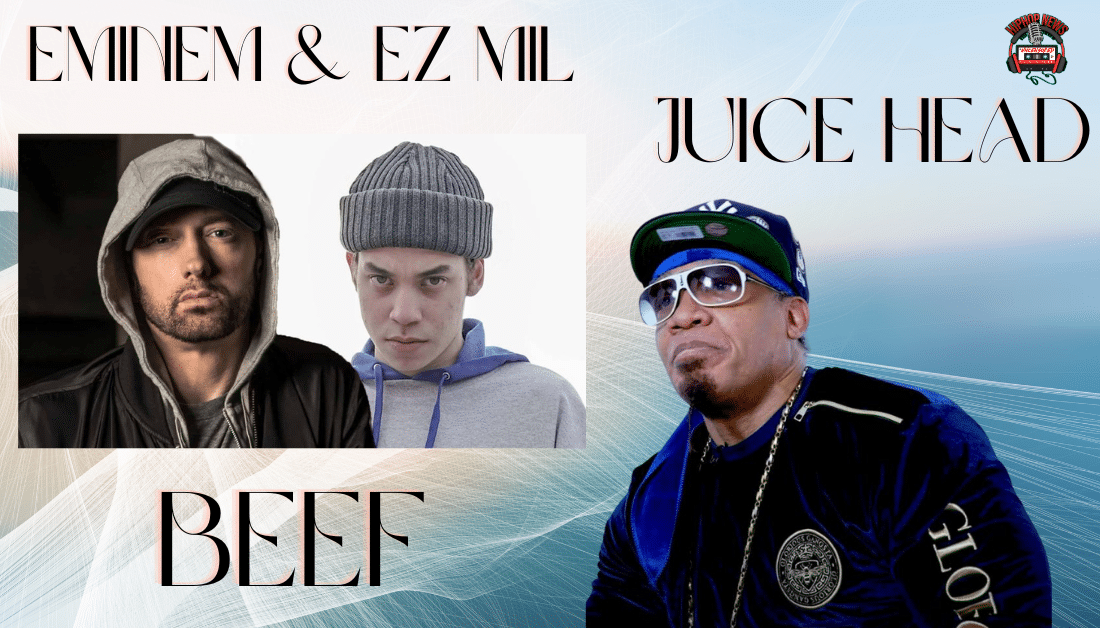 Eminem Blasts' Juice Head' Melle Mel On New Track. The legendary MC, known for his sharp lyrical abilities, has addressed Furious Five Legends' critique. When Melle Mel commented on Eminem's place in the top five rappers. Eminem did not respond. While other rappers came to Eminem's defense, he said nothing until now. He has teamed up with his new artist EZ Mil for the clap back at Juice Head. The song dropped on Friday, and Eminem blasts the veteran rapper.
Eminem's Sharp Critique of 'Juice Head' Melle Mel
Eminem Blasts' Juice Head' Melle Mel On New Track.
In "Realest" Eminem pulls no punches as he directly addresses Melle Mel, whom he refers to as a 'Juice Head.'
This term often describes someone heavily relying on performance-enhancing substances such as steroids.
Eminem's keen observation of Melle Mel's alleged steroid use.
Is a scathing critique of the artist's character and credibility.
Check out Eminem's lyrics,
"Only reason they still play your s### in the clubs is because you still perform in 'em," he raps. "I am a guest in this house, but I turned this b#### into a mansion."
He goes on to say,
"Shoutout to Furious Five and Grandmaster Flash, but boy/ There's someone who really is furious/ Stay out his path, his wrath avoid/ I'll be the last to toy with a juice head whose brain is half destroyed, like a meteor hit it/ Now with Melle Mel, he lost his ass to 'roids."
This was Eminem's way of addressing Melle Mel's statement about him, as stated by All Hip Hop.
And, I must say, Eminem did not hold back.
He fired some serious shots back at  Melle Mel.
Of course, Eminem was careful to give props to the legendary rap group "The Furious Five."
However, he let fans know he deserves to be in the top five rappers of all time.
So, we are now waiting to see if Melle Mel will respond or not.
In case you don't know, EZ Mil is signed to Shady Records Aftermath Entertainment.
Which is Eminem's record label.
At this time, we don't know if EZ Mil has beef with Melle Mel.
The Hip Hop News Uncensored. It's the Leader in Hip Hop content on YouTube.