Electrifying Visuals: Toure's 'My Raf' Music Video Sets the Bar High!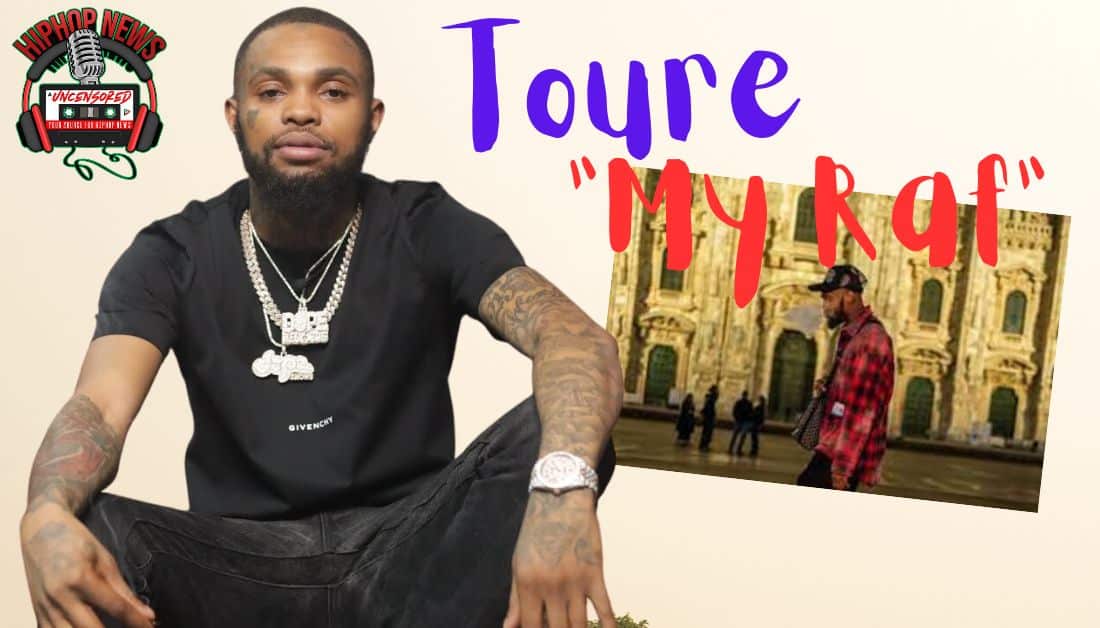 Toure drops visuals for 'My Raf' to loud applause from his fans. Never one to disappoint, the rapper comes through with a banger. Get ready!
Toure Drops Visuals for 'My Raf" To The Delight Of His Fans
Prepare to be captivated by the sheer brilliance of Toure's latest music video, 'My Raf'. With electrifying visuals that push the boundaries of creativity, this masterpiece is setting the bar incredibly high. From start to finish, the combination of mesmerizing sights and fast-fire rap is leaving fans craving for more.
Toure's 'My Raf' Video Sets the Bar High!
When it comes to creating a visually stunning music video, Toure effortlessly takes the lead with 'My Raf'. The video is a feast for the eyes. Each frame is meticulously crafted. Toure and his team spared no expense in bringing their creative vision to life. The result is a video that not only complements the music but also enhances it. The project creates a powerful and immersive experience that will leave viewers spellbound.
A Mesmerizing Masterpiece of Sight and Sound
Toure's 'My Raf' is not just a visual feast. The music itself is a blend of infectious beats, catchy melodies, and soulful vocals that perfectly complement the visuals. The seamless integration of the music and visuals creates a multisensory experience that takes the viewer on an unforgettable journey. Keep this one on repeat.
From the euphoric highs to the melancholic lows, the visuals mirror the mood of the music, creating a harmonious synergy between audio and visual elements. This seamless combination of sight and sound sets Toure's 'My Raf' apart from other music videos. It's a mesmerizing masterpiece that demands repeated viewings.
Check out the official music video now –
So how do you like this one?
Toure's 'My Raf' music video is an absolute game-changer in terms of visual storytelling. This masterpiece sets a new standard for what can be achieved in music videos. Prepare to be amazed as you embark on a mesmerizing journey of sight and sound. Discover the brilliance of Toure's 'My Raf'.
Hip Hop News Uncensored. It's the Leader in Hip Hop content on YouTube!