Drake Fires Shots At Pusha T In Song 'Virginia Beach'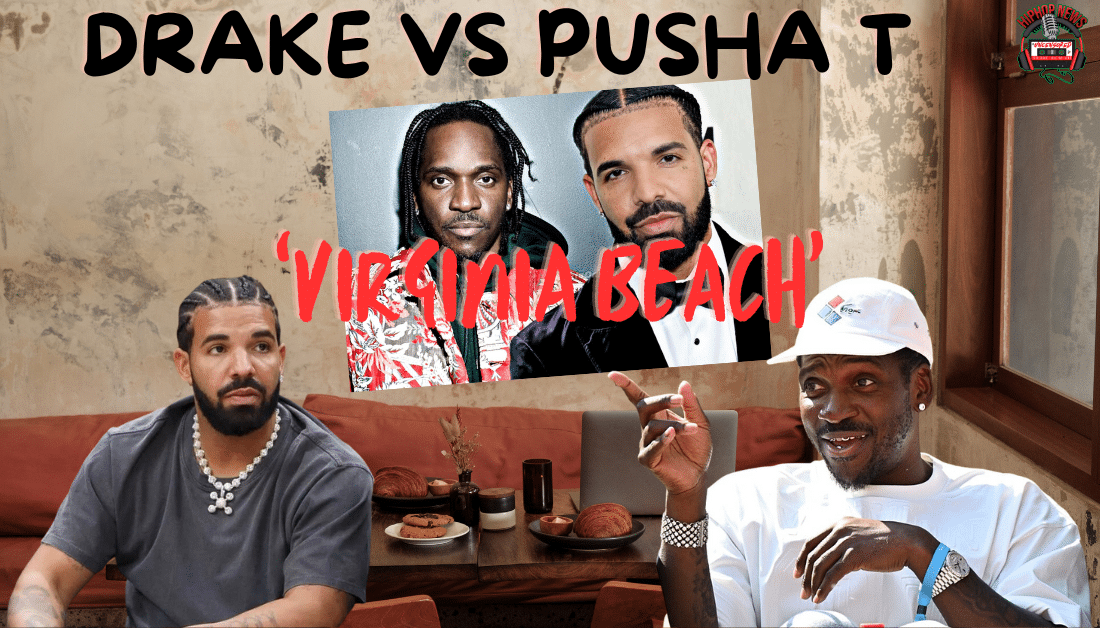 Drake Fires Shots At Pusha T In Song' Virginia Beach.' In the world of rap music, feuds among artists are not uncommon. One such feud has been brewing between Drake and Pusha T for quite some time now. However, it seems that Drake has finally decided to fire back at his rival in a fiery album opener titled 'Virginia Beach.' The track is an explosive display of Drake's lyrical prowess, as he delivers scathing verses aimed directly at Pusha T.
Drake aims at Pusha T in explosive album opener
Drake Fires Shots At Pusha T In Song' Virginia Beach.'
In 'Virginia Beach,' Drake pulls no punches as he allegedly aims at Pusha T.
However, it is only speculation if Drake is firing shots toward Pusha T.
According to XXL Mag, the two rappers have been allegedly beefing since 2006.
And, over the years, they have taken potshots at each other.
It does not seem to be getting any better, as fans believe Drake is coming for Pusha T.
Virginia Beach
Drake dropped his new album "For All The Dogs" on October 6th.
The intensity of Drake's delivery can be felt throughout the track.
Will Pusha T come after Drake after hearing the lyrics to "Virginia Beach"?
It would be very interesting to see if Pusha makes a diss track.
According to The Source, Drake could be dissing Pusha.
Especially since he allegedly did the same with Kanye on "8 a.m. in Charlotte."
The Canadian-born rapper does have the ability to weave his personal experiences into his songs.
Clearly, 'Virginia' Beach' serves as a platform for Drake to express his emotions and reclaim his voice in the ongoing feud.
Drake has fired shots and made his mark in the ongoing battle of words in the rap world.
Hip Hop News Uncensored. It's the It'ser in Hip Hop content on YouTube!