Denzel Curry & Juicy J Unleash 'Blood On My Nikez': A Menacing Audio Masterpiece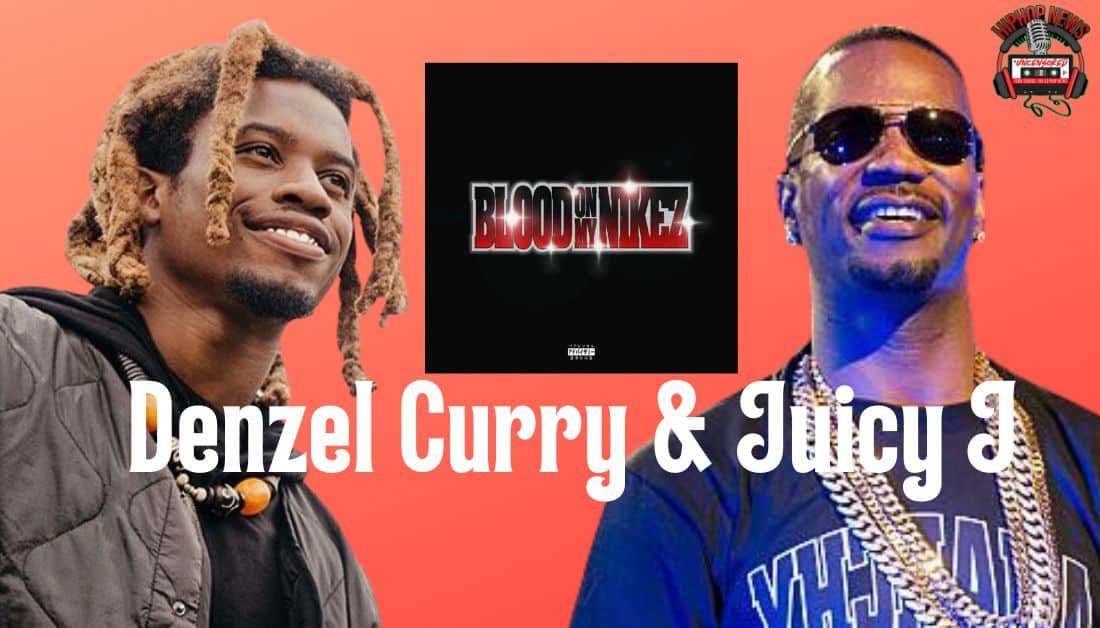 Blood On My Nikez is the menacing new song by Denzel Curry which features Juicy J. Fans are really feeling this one.
'Blood On My Nikez': A Menacing Audio Masterpiece
Prepare yourself for a mind-bending collaboration. Denzel Curry and Juicy J, two titans of the rap game, have joined forces once again to deliver a bone-chilling track. 'Blood On My Nikez' is not just another hip-hop anthem; it is a sinister symphony of sound that pushes the boundaries of creativity. This collaboration is showcasing the raw talent of two musical geniuses.
Denzel Curry & Juicy J: The Dynamic Duo Returns
When Denzel Curry and Juicy J come together, you know you're in for something special. These two artists have a history of creating explosive tracks that leave a lasting impact on their listeners. They have proven time and time again that they are a dynamic duo capable of transcending the boundaries of traditional rap.
With 'Blood On My Nikez,' Denzel Curry and Juicy J have once again unleashed their combined talent to create a track that is nothing short of extraordinary. Their chemistry is undeniable. They effortlessly trade verses, each bringing their unique style and energy to the table. The result is a mesmerizing fusion of hard-hitting beats. The gritty lyrics and infectious hooks have you hitting the replay button over and over again.
'Blood On My Nikez': A Sinister Symphony of Sound
'Blood On My Nikez' is a dark and menacing journey into the depths of the human psyche. The track opens with haunting melodies and eerie synth lines that set the tone for what's to come. Denzel Curry's aggressive flow and razor-sharp delivery immediately grab your attention. Juicy J's signature ad-libs add an extra layer of intensity to the track.
As the song progresses, the production becomes more intense, with thunderous basslines and distorted vocals that create a sense of unease and tension. The lyrics delve into themes of violence, struggle, and the darkness that lurks within us all. Denzel Curry and Juicy J's ability to paint vivid pictures with their words is truly remarkable.
This duo is once again proving why they are forces to be reckoned with in the music industry. This menacing audio masterpiece showcases their unmatched talent and creativity. They have no problem pushing the boundaries of what rap can achieve. From start to finish, the track commands your attention, leaving you captivated.
Check out the official audio now
As the final notes fade away, you're left with a sense of awe and admiration for these two artists. They've crafted a sonic experience like no other. Denzel Curry and Juicy J have once again raised the bar, solidifying their place in the rap hall of fame. 'Blood On My Nikez' is not just a song. It's a testament to the power of collaboration and the boundless possibilities of music.
Want more on your favorite hip-hop artists… hit us up!
Hip Hop News Uncensored. It's the Leader in Hip Hop content on YouTube!