Busta Rhymes: Unleashing the Opulent Lifestyle with Coi Leray in 'Luxury Life'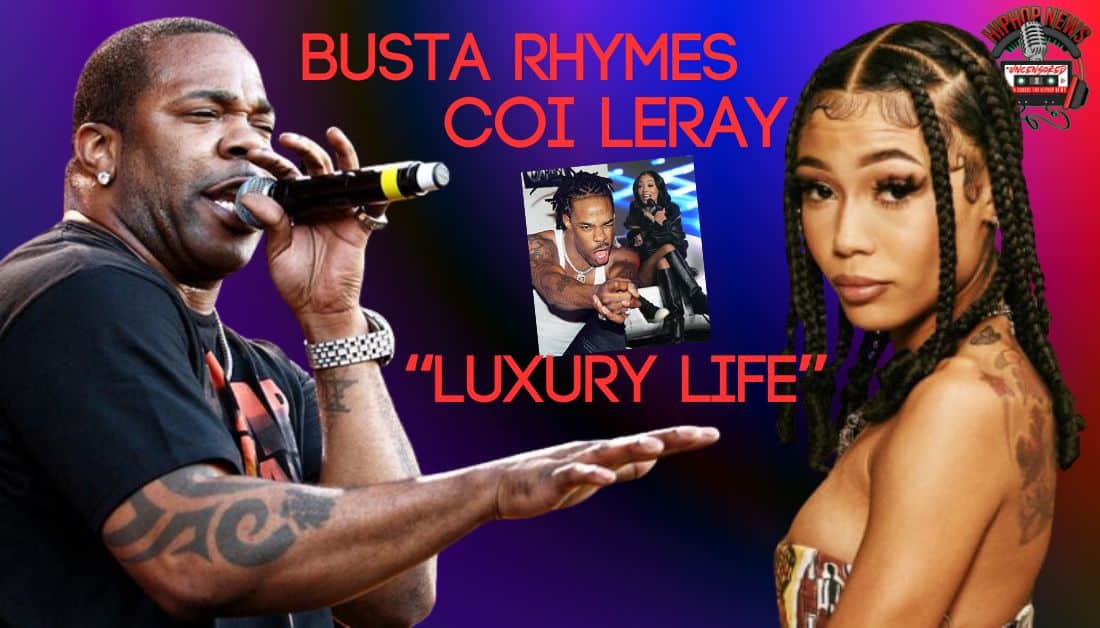 Busta Rhymes unleashes "Luxury Life" visual and its fire. The popular song features the talents of up-and-coming Coi Leray.
Busta Rhymes Unleashes 'Luxury Life' with Coi Leray
Busta Rhymes, the legendary rapper known for his unique style and captivating lyrics, has teamed up with rising star Coi Leray. "Luxury Life" is visually stunning. The duo takes us on a journey. Busta Rhymes and Coi Leray leave no stone unturned in their quest for the finer things in life. That concept plays out in the style of a good movie watch.
Busta Rhymes and Coi Leray: Starring in a Movie-Style Vid
Busta Rhymes and Coi Leray are no strangers to the good life. Known for their flamboyant personalities and larger-than-life careers, the duo has become synonymous with living in luxury. Busta brings his song, Luxury Life alive in the style of an action film. With their larger-than-life personas, these two effortlessly embody the opulent lifestyle.
'Luxury Life' Video: A Glimpse Into A Lavish World
In the "Luxury Life" video, Busta and Coi transport us into a world of extravagance and excess. Busta Rhymes and Coi Leray are at the center of it all, commanding attention with their charisma and undeniable presence.
Check out the official music video now –
So how do you like this one?
As fans, we can only admire their ability to turn dreams into reality and indulge in the opulence that comes with their success. What's next?
For more on Busta Rhymes and Coi Leray… hit us up!
Hip Hop News Uncensored. It's the Leader in Hip Hop content on YouTube!