Baby Jungle Drops Electrifying 'No Dissin' Video: A Rap Revelation!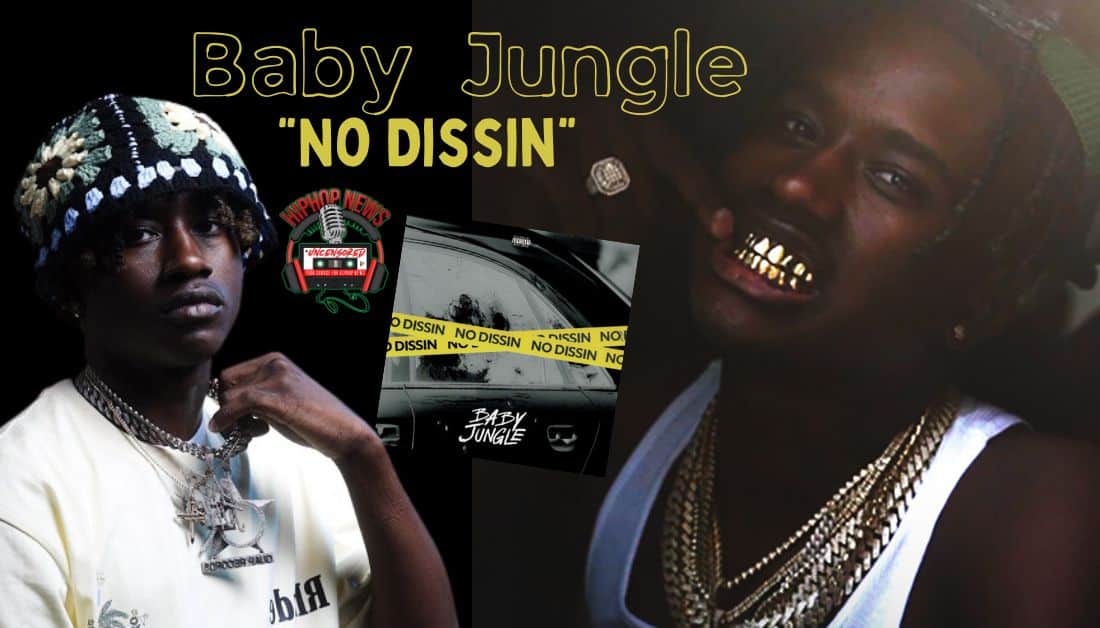 Baby Jungle's 'No Dissin' music video has his fans calling it 'fire'. No doubt you will be having this one on repeat. It's addictive!
Baby Jungle's 'No Dissin' Music Video is Fire
Prepare to be blown away by the latest rap sensation that is taking the music industry by storm. Baby Jungle, the rising star in the rap scene, has just released an electrifying music video for his latest single, 'No Dissin'. With powerful beats, raw lyrics, and a captivating visual experience, this music video is a rap revelation that is sure to leave you wanting more.
In an era where rap music has become saturated with repetitive beats and generic lyrics, Baby Jungle reignites the flame of creativity and authenticity with his latest release, 'No Dissin'. The music video showcases the rapper's unique style and unmistakable talent. This is setting him apart from his peers as a true rap revelation.
A Rap Revelation!
From the moment the video begins, viewers are transported into a world filled with a relentless flow of lyrics that demand attention. Baby Jungle's passion for his craft is undeniable. He effortlessly spits rhymes that are both thought-provoking and relatable. His magnetic stage presence make for an electrifying experience that leaves a mark on the viewer's mind.
Not only does 'No Dissin' demonstrate Baby Jungle's exceptional rap skills, but it also serves as a powerful message of empowerment and resilience. The lyrics are laced with a sense of determination and a refusal to be silenced or undermined. Baby Jungle fearlessly takes on his naysayers. The young rapper is proving himself as a force to be reckoned with in the rap game. This bold and unapologetic approach to his music sets him apart as a rap revelation. BJ is unafraid to challenge the status quo and carve his own path.
Check out the official music video now –
So how do you like this one?
In an industry that often rewards those who conform, Baby Jungle's 'No Dissin' video is a breath of fresh air. With its electrifying energy, powerful lyrics, and captivating visuals, this rap revelation is a testament to the boundless talent and creativity that exists within the genre. Baby Jungle's star is undoubtedly on the rise. The release of this music video only solidifies his position in the rap world. As we eagerly anticipate his future releases, one thing is certain – Baby Jungle is here to stay. Additionally, he's ready to shake up the rap scene like never before.
So what else does this rapper have in store for us? That's the question we are asking about this young sensation. We are ready for more!
Hip Hop News Uncensored. It's the Leader in Hip Hop content on YouTube!