Mary J Blige Got No Pay For Superbowl Halftime Gig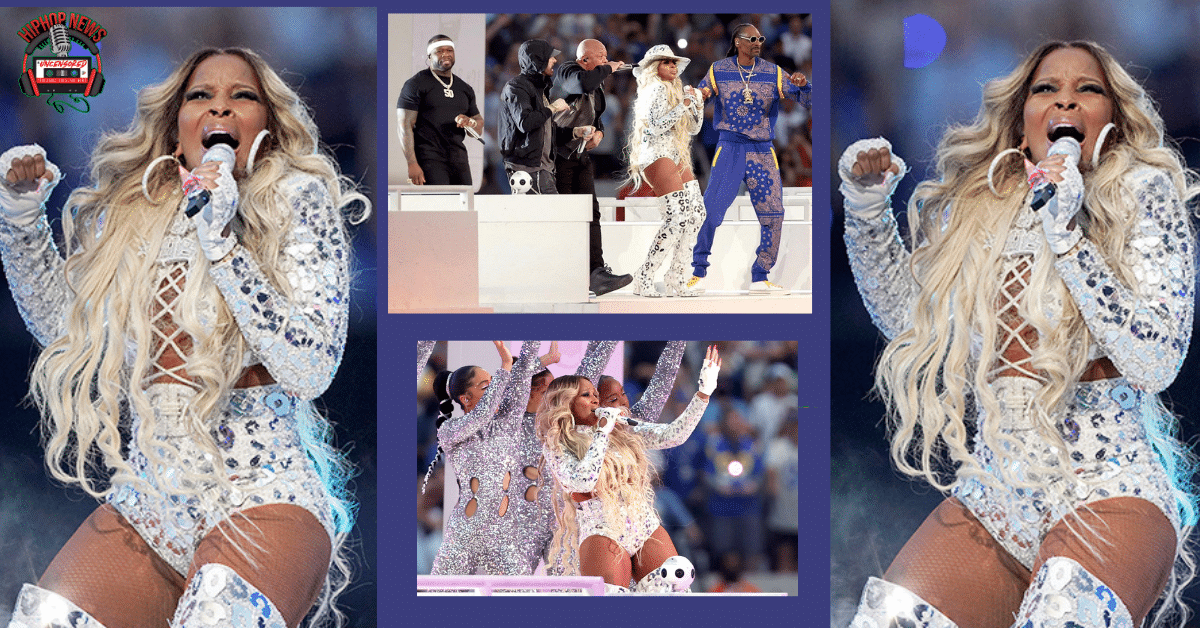 Mary J Blige dream of performing at Superbowl LVI 2022 is coming true. But she is not going to get paid. However, Blige is really excited about it.
Mary's Performance Will Pay Off Eventually
Did you all know that none of the performers are paid to perform in the Superbowl?  And, Mary was quick to say it was the "opportunity of a lifetime", as reported by Complex.
She was honored to be selected for the gig. In fact, Mary went on to say,
"Listen, you're gonna be paid for the rest of your life off of this," she said. "People are gonna be knocking at your doors. They don't have to pay me, but if they was paying it would be a lot of money."
With that being said, Mary spoke about her excitement to perform at Superbowl halftime game. Not many artist get the awesome opportunity to do so. So, for her it is an honor. In addition, this was the first time rapper completely dominate the halftime show.
So, Mary will be part of history.
Rappers Show Out During Halftime Superbowl Show
Dr. Dre and Snoop came out first to perform. They rapped some of their hits. Then Mary came out on the top of a make shift house. She was wearing a white silver short pants outfit with her signature boots.
It was quite a halftime show. Other rappers performed as well. Snoop, Dr. Dre, Eminem , Kendrick Lamar and 50 Cent all performed.
Of course for me it was as teaser. I wanted to hear more of Dre and Snoop hits. But 50 Cent did not disappoint. Only because he is one of my favorite rappers.
You could say, I am a little biased. And, Mary J Blige never disappoints.  Although, Mary had a short portion she still performed really well.
Also,  I was looking for Mary to do her signature dance. But that did not happen.
Overall, the performances were good, not great in my opinion. By the way, The Los Angeles Rams are Superbowl champions.
Check  out the video above for more details
Hip Hop News Uncensored. It's the Leader in Hip Hop content on YouTube