Kodak Black Alleged Assault By Prison Guards!!!!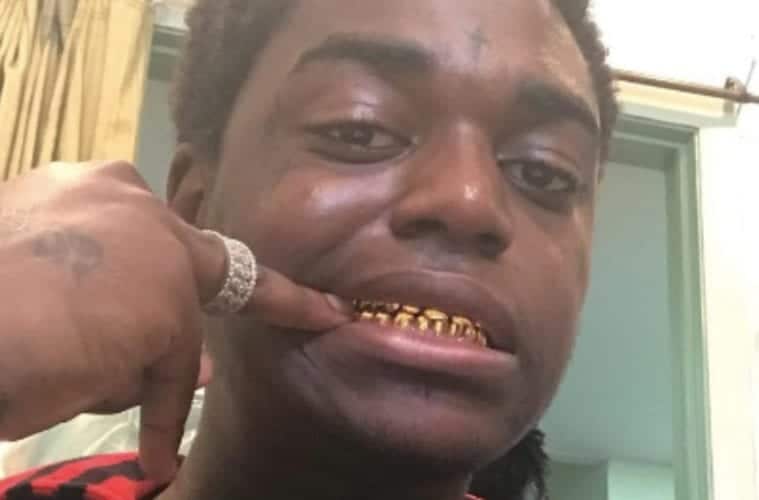 Kodak can't seem to catch a break and apparently it's not the first time. Kodak Black's alleged assault by prison guards is under investigation.
Guards Allegedly Beat Kodak While Handcuffed
Kodak Black's alleged assault by prison guards happened while in a Kentucky prison. It was reported that the Florida rapper was beat badly and that seven prison guards beat Kodak while he was handcuffed, according to BET. We have talked a lot about Kodak lately. It now appears that five tweets went out from inmates at Max Penitentiary Big Sandy KY.
Unfortunately, the news about Kodak's alleged beating was not provided by him. Kodak is not allowed to have phone calls or visitation for at least 6 months because of he Miami incident. One inmate tweeted that "Kodak was repeatedly hit in the head with a metal object."
Meanwhile, Kodak's attorney posted this on IG:
"Reposting from @kodakblack. I have requested that Big Sandy preserve all video and conduct a full investigation. I have also reached out to DOJ, as I feel that a 3rd party investigation needs to take place immediately. There are recordings of the witnesses that called and stated what happened to Bill. A 22 year old man serving approx 2 years more for a non violent crime is in a max pen. 1100 miles from his family and lawyers. This is true injustice. Not to mention when he was under the influence of an unknown substance during the incident in Miami 2 weeks before his sentencing on the paperwork case."
As a matter of fact, Kodak said he was allegedly beat by prison guards in Miami, as well. I really hope that Kodak gets out of prison soon. It appears that he has been in more incidents inside prison that outside.
Check out the video above for more details.
For more Hip Hop Entertainment News check us out at Hip Hop News Uncensored. It's the best YouTube channel for Hip Hop.